Breastfeeding Conference is October 29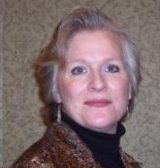 The Healthy Lincoln Breastfeeding Conference is scheduled for all day, October 29.  It will be hosted at the conference center of Firespring, 1201 Infinity Court in Lincoln.
Morning conference presenter Liz Brooks, internationally-recognized speaker and educator, is a lawyer, International Board Certified Lactation Consultant (IBCLC), President of the International Lactation Consultant Association, and a member of the Board of the United States Breastfeeding Committee (USBC).  She specializes in legal and ethical issues of interest to IBCLCs and other healthcare providers and breastfeeding proponents serving breastfeeding families.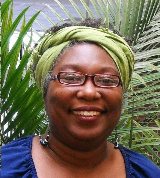 Afternoon conference presenter, Sherry Payne, holds a BSN in nursing and an MSN in nursing education She is a certified nurse educator and an Internationally Board Certified Lactation Consultant. She presents nationally on topics related to perinatal health and breastfeeding among African-American women. Ms. Payne founded Uzazi Village, a nonprofit dedicated to decreasing health inequities in the urban core and is editor of the Clinical Lactation Journal.
Attendees can receive continuing education hours.  Questions, contact Tami Frank, tfrank@healthylincoln.org,    or       Register online.
---
CDC Awards Partnership for a Healthy Lincoln
$2 Million Community Health Grant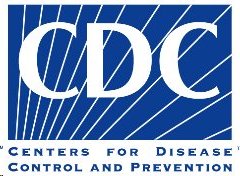 PHL is One of Only 39 Awarded Nationwide
September 25, 2014 -- Partnership for a Healthy Lincoln (PHL) has been awarded a $2 million, 3 year CDC Partnership to Improve Community Health (CDC-PICH) grant to help improve the health of Lincoln and Lancaster county residents.  Community Health Endowment of Lincoln, CHI Health St. Elizabeth, and the Lancaster County Medical Society are providing matching funds in the first year for the balance of the $2.5 M total project cost.
The CDC-PICH grant will help support coordinated health improvement projects with 13 other community organizations. Projects will work to achieve measurable improvements in nutrition, physical fitness, and reducing the prevalence of obesity-related chronic disease in Lincoln and Lancaster County.  Read more …
A multiyear collaboration between community non-profits and Lincoln Public Schools is lowering obesity and improving the physical fitness of Lincoln's school children! Read more.....

Sugar sweetened beverages are the number one source of excess calories leading to overweight and obesity. Learn more about what beverages you should choose…

PHL is offering Mini-Grant funds for variety of health and physical activity based projects and programs with the CLC setting. To learn more about the Mini-Grant request for proposals click here.