Staff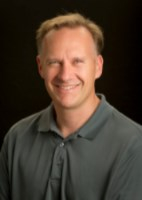 Bob Rauner, MD, MPH
President, Partnership for a Healthy Lincoln
As a founder and President, Bob Rauner has helped grow Partnership for a Healthy Lincoln through developing city-wide partnerships that have collectively delivered a positive impact on the health and wellness of the Lincoln community. Dr. Rauner earned his medical degree from the University of Nebraska Medical Center and a master's degree in public health at Johns Hopkins University, studying how to systematically improve the health of Nebraskans. Read more.
 
Tami Frank, BS, CLC
Vice President of Operations and
Project Director, Lincoln Community Breastfeeding Initiative
Tami Frank oversees financial operations and grant management.  Tami has a B.S. in Business Administration with an emphasis in Accounting from the University of Nebraska. Tami also serves as program coordinator for PHL breastfeeding initiatives and is a Certified Lactation Counselor.   Read more.
 
Mary Jo Gillespie, MPA, RDN, LMNT
Vice President of Health Systems
Mary Jo Gillespie oversees and coordinates health data operations.  Mary Jo has a B.S. from the University of Nebraska in Nutrition and Management and is a Registered Dietitian.  She has also earned a Masters in Public Administration and is a Certified Health Coach.  Read more.
 
Julie Pearson Anderson, BA
Marketing and Communications Manager
Julie Pearson Anderson oversees community health messaging and communications for PHL.  Julie has a B.A. from the University of Nebraska with a major in English and minors in Business and Marketing.  Read more.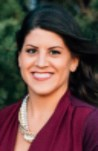 Ashley Carlson, BS
Health Promotions Manager
Ashley Carlson oversees community health promotions, including project management of PHL's annual city-wide health and wellness outreach event, Streets Alive!.  Ashley attended Nebraska Wesleyan University earning a B.S in Health and Fitness Studies, with and a minor in Psychology.  Read more.

Pamela Mueri,
Wellness Programs Manager
Pamela Mueri oversees nutrition and fitness outreach within the LPS Community Learning Centers and faith based schools, working with afterschool programming and school-based food service to increase fitness and healthy nutrition.  She has an Associates Degree in Food Service & Hospitality with an emphasis in Nutrition from Southeast Community College.  Read more.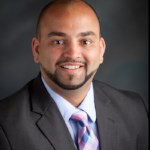 Ron Childress, BA, MS
Health Data Analyst
Ron Childress oversees data collection and analysis for PHL's cancer screening and school wellness initiatives.  Ron earned a B.A. in Economics and a M.S. in Agricultural Economics from the University of Kentucky.  Read more.