Streets Alive!
COMMUNITY DEVELOPMENT PROJECT
Be a Part of Making Our Community Healthier,
One Neighborhood at a Time - DONATE NOW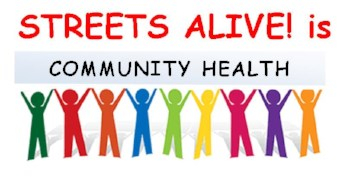 Streets Alive! is Community Health.  Every year, Partnership for a Healthy Lincoln works to make our whole community healthier by filling the streets with free health resources, fitness, music, dance, art, and fresh healthy food.  Streets Alive! celebrates active, healthy living in a festival that welcomes thousands of people from all over the city.    donate now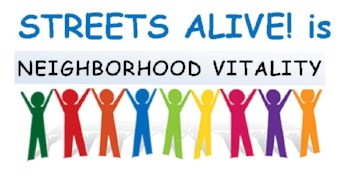 Streets Alive! is Neighborhood Vitality. Strong and healthy neighborhoods benefit EVERYONE.  A mobile festival that moves to a new neighborhood every 2 years, Streets Alive! partners to support a community development project that encourages physical activity and healthy lifestyles.  The project benefits not only the host neighborhood but adds to the beauty, safety, and well-being of our entire city.  Download a brochure about the project.   donate now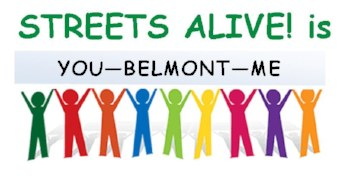 Partner with us.  You can be a part of making our community healthier and our neighborhoods stronger and more vital by becoming involved with the Streets Alive! community development project.  The 2017-2018 Belmont project is a joint neighborhood initiative that will improve health, support education, community engagement, and neighborhood safety and revitalization with an outdoor living and learning center.  You can make a direct donation, or organize fundraisers like spaghetti feeds, rummage sales, lemonade stands, penny drives, and more - get creative!  We welcome all ideas and support.  The project is scheduled to be completed by festival day on Sept. 23. Contact Ashley Carlson  for more information or to donate.
Thank you to our wonderful community sponsors for their donations to this project!
Lincoln Parks and Recreation Foundation
City of Lincoln
Kiwanis Clubs
Lincoln Concrete Specialists
Husker Concrete
NeighborWorks
Give to Lincoln Day 2018 Donors
Wells Fargo
Cornhusker Bank
Costco Wholesale
Defy Gravity