Monthly Partner Highlight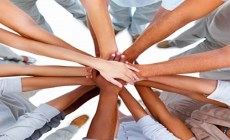 Partnership for a Healthy Lincoln collaborates with non-profits across the city to improve the wellness of our community. Throughout the year, we feature the work our partners do to impact the health and fitness of our city.  Each month we spotlight the current highlights and happenings of featured partners at the links below.
NOVEMBER 2017   
LPS Wellness Program
Prosper Lincoln Early Childhood Network

OCTOBER 2017  
LLCHD - WIC program
Community Action Partnership
 
SEPTEMBER 2017
Tabitha
 
AUGUST 2017
Aging Partners
LNKTV Health (formerly 10 Health TV)
 
JULY 2017  
Lincoln/Lancaster County Health Dept.

JUNE 2017
 
MAY 2017
 
APRIL 2017
Lincoln Community Learning Centers
Children's Center for the Child & Community
 
MARCH 2017
 
FEBRUARY 2017
 
JANUARY 2017
 
DECEMBER 2016
Asian Community and Cultural Center