Streets Alive!
COMMUNITY DEVELOPMENT PROJECT
Making Our Community Healthier, One Neighborhood at a Time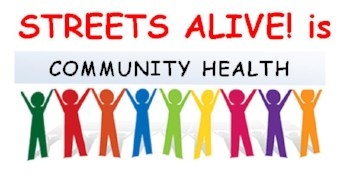 Streets Alive! is Community Health.  Every year, Partnership for a Healthy Lincoln works to make our whole community healthier by filling the streets with free health resources, fitness, music, dance, art, and fresh healthy food.  Streets Alive! celebrates active, healthy living in a festival that welcomes thousands of people from all over the city.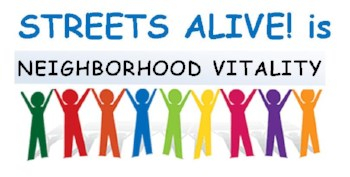 Streets Alive! is Neighborhood Vitality. Strong and healthy neighborhoods benefit EVERYONE.  A mobile festival that moves to a new neighborhood every 2 years, Streets Alive! partners to support a community development project that encourages physical activity and healthy lifestyles.  The project benefits not only the host neighborhood but adds to the beauty, safety, and well-being of our entire city. 
The 2017-2018 Belmont project was our first Community Development Project.  The project, an outdoor living and learning center, was a joint neighborhood initiative designed to encourage fitness, support education, encourage community engagement, increase neighborhood safety and support neighborhood revitalization. 
The groundbreaking ceremony was August 10 at the site in Belmont Park.  Construction was completed in October and the ribbon cutting ceremony is scheduled for November 2018.
Thank you to our wonderful community sponsors for their donations to the 2017-2018 project!
Platinum Sponsors







Lincoln Kiwanis Clubs

Sunrise, Cornhusker, Capitol City, Northeast, Lincoln Center
Gold Sponsor
Lincoln Concrete Specialists
Silver Sponsors
Bronze Sponsors
| | | |
| --- | --- | --- |
| Wells Fargo | | |
Good Neighbor Sponsors
Cornhusker Bank

Costco

Give to Lincoln Day donors

Community Services Fund donors