Streets Alive!
Fun Run/Dog Walk Kicked Off 2018 Streets Alive!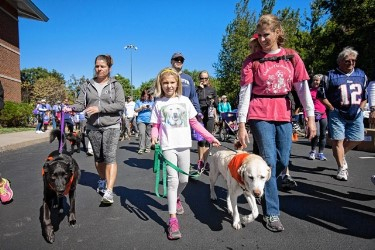 What better way to kick off an outdoor movement festival than to, well, really get moving outdoors from the get-go? The 2018  Streets Alive! our annual celebration of active living, good nutrition, and wellness that offers fun, fitness, food, and free health resources, preceded the festival with a "running start", our first fun run/dog walk.
Route, Parking, Start Times
As part of their Health 20/20 project, the Community Health Endowment of Lincoln (CHE) celebrated 20 years of funding community health projects in Lincoln by sponsoring 20 wellness events through 2018 including the 2018 Streets Alive! fun run/dog walk
In honor of the Belmont Neighborhood hosting Streets Alive!, OneHealth Nebraska  sponsored the Community Learning Center running club in Belmont, generously covering the $10 entry fees for running club members.