A Year in Review - Reflections on 2020
and Looking Ahead to 2021

The year that was. At the beginning of 2020, we, at Partnership for a Healthy Lincoln, looked forward to celebrating ten years as a non-profit and hosting our tenth annual outdoor wellness festival, Streets Alive!.
Instead 2020 was a turbulent, unsettling, and extremely challenging year. This year will undoubtedly bring challenges as well. But if there was darkness, there was also light. Here's a look at how we and our partners met those challenges by working together to achieve health equity and save lives, the lessons we learned, and a look forward.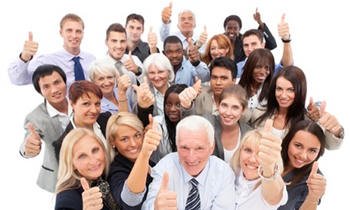 Partners. Partnership for a Healthy Lincoln collaborates with other non-profits in Lincoln to promote health equity and improve the health and well-being of everyone in our community. 
Starting early in 2020, our partners began adapting and evolving in order to continue offering their programming. They worked tirelessly and found innovative ways to provide resources and support to those they serve. LNKTV Health did double duty, producing videos that highlighted partner efforts and recording COVID updates from the mayor's office. We spotlighted many partner efforts in our e-newsletters and on our social media, as well as providing funding through CDC and other grants. Our partner and funder, Community Health Endowment, supported partner and community efforts with regular and emergency funding. Take a look back and celebrate with us their ingenuity and commitment.  E-newsletters       Partner highlights
 
Evidence Based Pandemic and Flu Info and Resources
COVID Videos With much confusion and misinformation circulating about COVID 19, our president, Bob Rauner, MD, MPH began to record YouTube videos providing facts, dispelling myths, and urging proper pandemic best practices. For his community health advocacy, Dr. Rauner was honored by the Nebraska Association of Nutrition & Dietetics, Leadership Lincoln, and the Nebraska Academy of Family Physicians. His COVID videos, which also appear on our web site, have now been viewed and shared hundreds of thousands of times.
Web Resources  We added nearly two dozen COVID and Influenza information pages to our web site last year. And, utilizing Tableau, an interactive data visualization software, to illustrate COVID and other health related data from across our state, we provided county by county health information.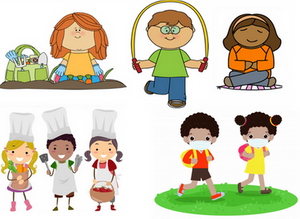 We created an At Home Resources web page with over one hundred links to fun activities for parents and educators to help kids understand health safety measures, learn to garden and eat healthy, practice mindfulness, and stay fit at home or in limited spaces. The Lincoln Community Learning Centers and Nebraska Extension also contributed resource links for the page.  
Health and the City Through our Lincoln Journal Star monthly column co-written with LNKTV Health, we highlighted community health issues and efforts, including information about how to stay safe during the pandemic and avoid the flu. Our e-newsletters and social media also provided links to the column. Take a look back at past Health and City columns. 
Health Equity 
Partnership for a Healthy Lincoln works to improve health equity in our community, addressing disparities among racial and ethnic populations with the highest burden of chronic disease.  
Equity Projects Here are just some of our projects:
We help fund the Community Breastfeeding Educator (CBE) program, provided in collaboration with MilkWorks, the Asian Community and Cultural Center, Malone Community Center, and El Centro de las Americas.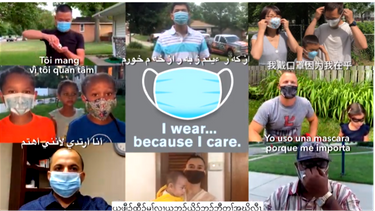 The multi-cultural CBE peer counselors, who support moms on their breastfeeding journeys, also produced a multi-language video featuring local dads and families encouraging dads to protect their newborns and breastfeeding wives from COVID by donning masks. 
With our Maternal and Child Health Project, we collaborated with community health clinics to improve the quality of healthcare provided to children and pregnant women by increasing outreach and preventative care that included well-child checks and perinatal depression screening.
Through the REACH grant, we provided funding for El Centro de las Americas, a non-profit cultural center serving Lincoln's Hispanic community, and the Malone Center, a non-profit cultural center serving Lincoln's Black and African American communities, to hire and train staff as Community Health Workers.
Working in collaboration with the Lincoln Community Learning Centers and other partners, we funded and supported nutrition and physical activity programming in Title 1 schools with the highest rates of obesity and lowest rates of fitness.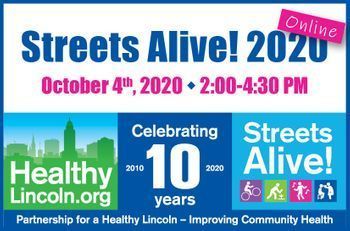 Equity Outreach Ten years ago we sponsored our first annual Streets Alive! outdoor festival with the support of our sponsors and partners. The aim of Streets Alive! was to promote fitness, nutrition, and healthy lifestyle choices to help address health disparities in medically under-served neighborhoods.
Normally attracting 3,000+ visitors, Streets Alive! moved online in 2020 with the help of LNKTV Health for community safety. The event offered join-in fitness and healthy cooking classes, sports demos, music performances, and neighborhood scavenger hunts. Dozens of organizations provided health and wellness information and downloadable resources on our Streets Alive! Online partners page.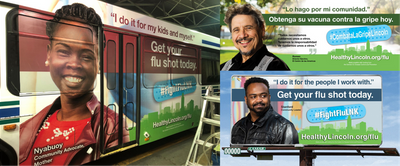 Equity Messaging 
This year our multi-lingual community health messaging included new Spanish language web pages with breastfeeding, nutrition, COVID, and influenza information and resources and multi-language downloadable COVID information on our COVID resource web pages. Our Trusted Voices flu shot marketing campaign featured multi-cultural community leaders and advocates that included bi-lingual messaging on billboards, buses, in print, on the internet, and on television.  
---
What We Learned
People are resilient and innovative, especially in the time of crisis. It was hard, but we found ways to be together safely, continue working, and support those in need. Lincoln's people and community organizations stepped up and kept showing up.

Politics and science did not make good bedfellows. Despite some vocal opposition and the lack of a national or statewide plan, most people in our community, by and large, followed pandemic best practices. People were also hungry for evidence based information as witnessed by the hundreds of thousands of views of Dr. Rauner's COVID Update videos.

We realized we can't take handshakes and hugs or family get-togethers for granted. "Normal" might be forever changed – and maybe that's not a bad thing.  
Looking Forward
COVID With the vaccine on the horizon, we have an opportunity to fight back against the virus that has changed our world and taken so many lives. But it will still require vigilance on our part and a continued willingness to do what's necessary to protect the health of our community until we get the better of this virus. Hold on, it's not that far away.
Expansion We are looking at ways to expand our mission to help other Nebraska communities improve health, wellness, and fitness. Stay tuned!