Belmont Neighborhood
Community Development Project
Every year, Partnership for a Healthy Lincoln works to make our whole community healthier with our annual wellness event, Streets Alive! a one-day event that celebrates active, healthy living.   Streets Alive! outdoors is a mobile wellness festival that moves to a different neighborhood every 2 years. But whether the festival is outdoors or online, Streets Alive! is about improving community health, one neighborhood at a time.
Strong and healthy neighborhoods benefit everyone. Streets Alive! provides an opportunity to showcase a great neighborhood, promote active living and good nutrition, and provide health, wellness, and fitness resources.  But Streets Alive! is more than a one day festival.  Partnership for a Healthy Lincoln, through Streets Alive!, teams up with the host neighborhood, Lincoln Parks and Recreation, community organizations, and other sponsors to have a lasting positive impact that improves the safety, walkability, and health of the neighborhood through a community development project or program.
Streets Alive/Belmont Park Project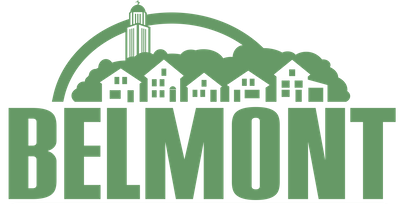 The 2017-2018 project focused on improvements to Belmont Park, a neighborhood hub that offers outdoor activities on playgrounds and walking/biking trails to residents of Belmont and surrounding neighborhoods.  The project idea was a result of a collaboration between Partnership for a Healthy Lincoln, Lincoln Parks & Recreation/Lincoln Parks Foundation, Belmont Elementary, the Neighborhood Association, Belmont Recreation Center, Belmont Community Center, and residents.
Project Goal
The project goal was to strengthen neighborhood health, promote revitalization, and increase educational opportunities by addressing the growing need within the neighborhood for safe and accessible active outdoor space in Belmont Park, the heart of the neighborhood.  As a result, a covered shelter for an outdoor living and learning center was built, filling a void left when an older, unsafe facility was torn down 7 years prior. 
Completed Project
The new covered shelter, completed in May 2018, now serves as an outdoor classroom for neighborhood schools and pre-schools; allows expanded afterschool and seniors programming; and provides meeting space for neighborhood organizations and families.  For additional safety, the shelter was located in a well-lit area, visible from the street and accessible by walking, riding a bicycle, or by car.
Then City Council Chair, Bennie Shobe, a long time supporter of Streets Alive! officiated at the dedication, and members of the Kiwanis clubs joined neighborhood children and Lincoln Parks & Recreation staff to help landscape the shelter site by planting trees.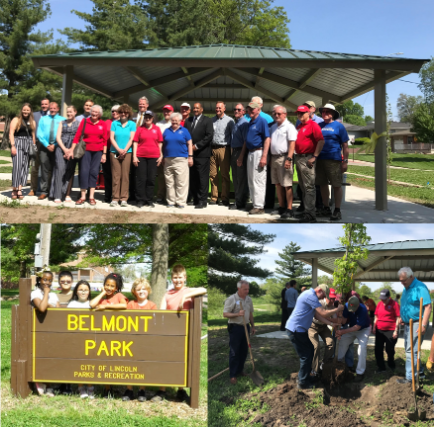 Project Sponsors
The project was made possible through the support of platinum sponsors Lincoln Parks & Recreation, the Lincoln Parks Foundation, the Nebraska Iowa Kiwanis Foundation, the Sunrise, Northeast, Lincoln Center, Capitol City, and Cornhusker Kiwanis Club; gold sponsors Lincoln Concrete Specialists and Husker Concrete; and silver sponsors Realtor's Association of Lincoln and NeighborWorks Lincoln.  Also contributing were bronze sponsor Wells Fargo; and good neighbor sponsors Cornhusker Bank and Costco.