COMMUNITY DEVELOPMENT PROJECTS
Making Our Community Healthier, One Neighborhood at a Time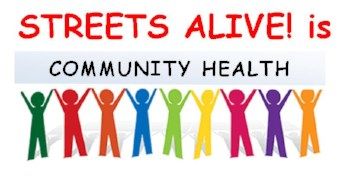 Streets Alive! is Community Health.  Every year, Partnership for a Healthy Lincoln works to make our whole community healthier with our annual wellness event, Streets Alive! a one-day event that celebrates active, healthy living.  Our Streets Alive! outdoor festival fills the streets with free health resources, fitness, music, dance, art, and fresh healthy food, welcoming thousands of people from all over the city.  We take Streets Alive! online when outdoor events are not possible, offering join-in fitness activities, learn-along sports demos and healthy cooking classes, health and wellness information and downloadable resources from community partners, and active outdoor fun like neighborhood-specific scavenger hunts.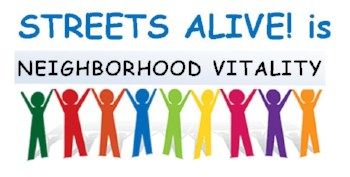 Streets Alive! is Neighborhood Vitality. Strong and healthy neighborhoods benefit everyone. Streets Alive! outdoors is a mobile wellness festival that moves to a different neighborhood every 2 years. But whether the festival is outdoors or online, Streets Alive! is about improving community health, one neighborhood at a time.
Partnership for a Healthy Lincoln, through Streets Alive!, teams up with the host neighborhood, Lincoln Parks and Recreation, community organizations, and other sponsors to make a lasting positive impact through a community development project that improves the safety, walkability, and health of the neighborhood.  The project benefits not only the host neighborhood but adds to the beauty, safety, and well-being of our entire city.  Donate to support our neighborhood projects.
Learn about our projects: