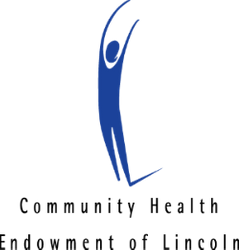 Platinum Sponsor: Community Health Endowment of Lincoln (CHE) works to make Lincoln the healthiest community in the nation. To achieve this vision, CHE invests in health-related projects and programs and convenes the community around important health issues. Since its creation as a municipal endowment in 1998, CHE has returned more than $30 million to the community.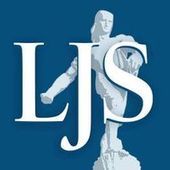 Gold Sponsor: Lincoln Journal Star is the premier news and information source in Southeast Nebraska and the area's leading daily newspaper. For the latest local, national and Covid-19 related news, visit their website.
Silver Sponsors
Lincoln Bike Kitchen is a community-building organization providing bicycles and related resources to all people. They advocate for utilitarian bicycling as a vital part of a healthy, equitable and sustainable community, connecting cycling to broader environmental and social issues through outreach and education. 
LNKTV Health is Lincoln's health and wellness channel with programming and information relevant to your life, your family and your community. The channel is dedicated to educating the public on health and wellness topics and events. 
Nebraska Medical Association advocates for the medical profession, for patients and for the health of all Nebraskans.
Union Bank & Trust is family-owned and focused on service. Their mission is leadership, longevity and stability.
Bronze Sponsors
CenterPointe serves people who have mental health and/or substance use disorders.  They offer a full array of services, including primary care, mental healthcare and substance use recovery. CenterPointe has both short and long-term residential programs, day rehab, outpatient care, veteran services, peer support, a 24/7 crisis line, youth services, housing and many more. 
Cornhusker Bank's mission is to serve by providing solutions for lifelong success. Their vision is to be known as the bank of choice by delivering the most exceptional positive customer experience.
Lancaster County Medical Society considers and acts upon matters affecting the practice of medicine and the health of the public. 
Lincoln Electric System has been proud to power the many homes, businesses and governmental properties throughout Lincoln and the surrounding area for over 50 years. As one of the nation's most efficient electric utilities, we're committed to keeping electricity safe, reliable and affordable. 
NeighborWorks Lincoln was founded to combat economic inequities in our neighborhoods and build healthy communities. They strive to embrace diversity and they lean on the core value of inclusion. 
Supporters
Lincoln Running Company

helps people find the correct shoes – size and style for their feet and activity level. They keep people free from injury or pain with the proper shoe or insole. And they help people begin a running/walking program that will keep them motivated and moving! 

Nebraska Association of School Boards

is a private, nonprofit organization that serves the needs of Nebraska's public schools. Their mission is to enhance public education for the children of Nebraska.

Nebraska Safety Council/WorkWell's mission is to provide education and leadership to empower people to live safe and healthy. Their comprehensive programs, training courses, events, and services are designed to improve employee care at a desk, on the production floor, behind the wheel, and off the job. They offer safety and wellness training and certifications, worksite safety and wellness support to businesses, and safe driving classes.