At Home Resources for Kids
Gardening, Nutrition, Physical Activity,Mindfulness,
Kid Friendly Videos About the Coronavirus and Masks 
Action for Healthy Kids has created an evolving at-home web page for resources on COVID-19 and staying physically and emotionally healthy at home.  Recent topics added include: Virtual Learning Tips, Mindful Eating, Making the Most of Screen Time, Play-Based Yoga, Social-Emotional Learning Resources for Families and Educators.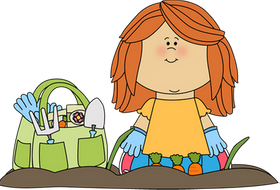 More resources by topic:
Gardening
Kids Gardening 
Activities and lessons plans for all ages and advice on starting a garden.
Captain Planet Foundation
Twelve free lessons related to gardening and environmental care.
Project Learning Tree
Using the environment to engage youth indoors and outdoors.
PBS Kids
Showing the science behind gardening with kids. Includes fun activities. 
Hands On As We Grow 
Twelve ways to involve kids in the garden
National Garden Bureau
Ten great tips for planting a container victory garden
Alliance for a Healthier Generation
Learn some of the benefits and obstacles to an indoor garden, explore nature-based self-care ideas, and share two fun and creative outdoor activities.
American Heart Association
Easy step by step tips for planting your own garden.
Tower Garden
Five ways to get your kids involved in gardening
Messy Little Monster
Themed downloadable calendars that let the kids get messy and have fun inside and out.  April and May calendars feature lots of outdoor and gardening activities.
New Jersey Agricultural Society
The Learning Through Gardening series helps teach kids about the wonders of gardening and agriculture. Easy to do at home. 
Big Green
Big Green's Learning Gardens are engaging outdoor classrooms that connect kids to real food, increase academic achievement, and drive community engagement.
Free Home School Deals
Develop a learning garden for your family that includes pollinator plants.
Gardening Mentor
Collection of videos to help kids learn and get excited about gardening.
 
Nutrition
Charlie Cart 
A healthy and tasty program offering free lessons and recipes.
Action for Healthy Kids
Healthy eating toolkit with free nutrition resources and recipes.
UNL Extension
Great recipes from the University of Nebraska Extension Division
Kids Culinary Arts
You Tube videos with free recipes for your little chefs.
LNKTV Health
Lincoln local television and YouTube channel with videos on healthy eating and fun recipes.
Eat Right
From the National Academy of Dietetics, a website offering nutrition advice and lots of recipes.
Super Healthy Kids
A recipe dashboard full of fun, healthy recipes. Some modified for food allergies or sensitivities. 
National Dairy Council
Recipes for tasty and healthy breakfasts.
Choose My Plate
Choose MyPlate has coloring sheets and activities pertaining to nutrition and healthy eating
American Heart Association
Fun way to eat more fruits and veggies
Life Hack
40 creative and healthy recipes to make with kids
TED-Ed
Nutrition based lesson plans and videos.
National Geographic
Resources for teaching about food and food issues.
Kids Food Reboot
Recipes, books, and parent resources for food education at home.
National Platform for the Child and Adult Care Food Program
Sesame Street and other sponsored recipes 
Cooking Matters Exploring Foods Together
Helps your family explore foods of all kinds and flavors with yummy recipes. 
Healthy From the Start
Helps children learn healthy eating habits and feel good about their bodies 
UNL Institute of Agriculture and Natural Resources
If you're looking for easy and healthy meals, ways to involve your children in preparing meals and snacks, or how to stay active, Check out this "Family Food and Fun" page.
Bright Horizons
Suggestions on how to introduce the idea of food source to your children, help them learn where their food is grown or how to eat local foods.
The Spruce Eats
10 tips for shopping at a Farmers Market!
Saveur
Have fun cooking with your family this summer. Summer is the best time to use tasty produce for scrumptious recipes like these.
Ambitious Kitchen
When strawberries are in season take advantage with these 24 mouth-watering recipes. Adaptable for all types of diets. 
Teach Beside Me - The Seeds We Eat
Part of the Weekly Virtual Book Club for Kids series, this interactive exercise helps kids learn about fruits and vegetables.
Sunny Day Family
Explores food through play and to learn about different types of foods to help kids to be healthy eaters for life.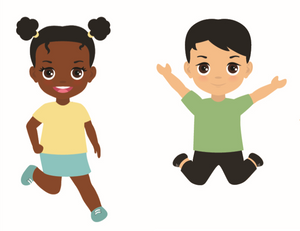 Physical Activity
SPARK
This curriculum is used by the Lincoln Community Learning Centers in their after school programs. The games are quick, easy to understand, and fun for kids and parents.
Beachbody Kids Workouts
An online fitness platform with a kids Vimeo series that is fun and interactive.
American Heart Association
Great information and graphics of a child doing exercises. Great resource for all ages but especially little ones
GoNoodle
Physical activity at its best with interactive videos that are fun fun fun. 
Healthy Kids Healthy Future
A website full of ideas to get kids outside in nature. 
Pint-sized Treasures
Creative outdoor lawn games for kids
Outdoor Nebraska/Nebraska Games and Parks Commission      
Safe ways to enjoy outdoor activities in Nebraska State Parks
National Environmental Education Foundation 
Great outdoor activity guides and citizen science projects available for children of all ages to learn about environmental education.
Spring Creek Audubon Society
Prairie yoga for kids. Outdoor yoga named after prairie animals. Learn some fun yoga poses and interesting animal facts. 
Very Well Family        
Fifty outdoor activities you can do as a family
Nebraska Sports Council/Live Well Challenge
Join the Nebraska Live Well Challenge and log your walking, running and biking miles for a chance to win $250!
PBS Kids 
Physical activity videos that are easy to follow along with
Six Week Club
View or download this fun physical activity guide with one great indoor and one great outdoor activity for kids and families each week.
CK Dance Academy-Lincoln
Free, fun dance activities to help you get moving at home!
Sage Street
-   Spell your name workout
-   Get active with Simon Says

Raising Dragons
Try this fun Hula Hoop Lasso Challenge outside
LNKTV Health
A fun play list of kids' fitness activities, including yoga and fitness with the String Beans
Chalk Academy
Include fluency in your active games with sight word soccer
What Moms Love
101 active sidewalk chalk games
Childhood 101
 - A list of seven YouTube channels to get your kids exercising 
 - Yoga for kids with free printable resources
UNL Extension
The Extension Division offers a virtual running club, Marathon Kids, so youth and their families across Nebraska can be active through completing the distance of a marathon, one mile at a time!  
Fitness Blenders
Free 25 minute kids' fitness routine that runs through three different games in order to help burn off extra energy and increase bone density, balance, endurance and even strength.
Little Twisters Yoga
Free yoga plans for youth
YMCA of Lincoln
Free on line fitness classes
Health.gov
The President's Council on Sports, Fitness & Nutrition encourages everyone to stay active while practicing social distancing with this active at home planner.
Active Schools
A giant compilation of  fun and interactive list of resources in one handy document.
Hip Hop Public Health
Music videos designed to get you moving and discusses important health topics. Some geared to explain COVID-19 to your children in a compassionate way.
Athletes For Hope Workout
Professional and College football players demonstrate great ways for kids to stay active while indoors. Check out these moves from David Holloway formerly of the Cleveland Browns and Arizona Cardinals, Logan Wilson of the University of Wyoming, and Braden Mann of Texas A&M.
Rochester Kids Out and About
250 creative ways to spend time outside with your family
PDX Parent
11 ideas for getting outdoors, while staying close to home.
Cincinnati Children
Simple ideas like sidewalk chalk and water balloon games and more outdoor activities to get your family laughing.
Golden Gate Audubon
Fun projects to learn about birds and nature at home and in your neighborhood, prepared by an Eco-Education team.
The Center for Discovery
If you want to keep the phones, tablets, computers and gaming systems to a minimum – this compilation some great ideas for you and your children of all ages and complexities.
Cosmic Kids Yoga and Mindfulness
Yoga, mindfulness and relaxation designed specially for kids aged 3+, used in schools and homes all over the world.
Tiler Peck on Instagram
Tiler Peck, principal dancer at New York City Ballet, is teaching daily ballet classes every day at 1 pm EST via Instagram Live. She takes dancers through basic stretching and ballet positions as well as pointe work at the end for more advanced dancers.
Debbie Allen on Instagram
Debbie Allen, renowned choreographer, offers live dance classes from salsa to tap, even featuring famous guest teachers.
We Are Teachers
Virtual P.E. resources to keep students moving at home
Prime Coaching Sport
Agility, balance  and co-ordination fundamental lessons
Run for Good
Seven running games for kids
The Inspired Tree House
Twenty backyard group games for kids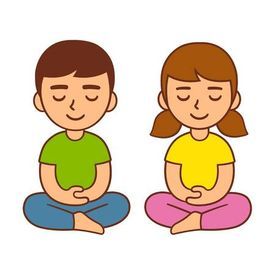 Mindfulness
Shape America 
A calendar featuring an activity for each day. 
Positive Psychology 
25 mindfulness activities for children and teens. 
Mindful Schools
Videos and activities that are live streamed. 
Edutopia
Parent's resource guide to social and emotional learning.  List of articles and videos for parents about fostering skills like kindness, empathy, resilience, perseverance, and focus in children. 
Search Institute
Check list to help build and maintain relationships to stay close to your family and friends.  Also, ways for parents to connect to their children on a deeper level right now.
Alliance for a Healthier Generation
View or download this toolkit for Social Emotional Awareness and family activities to build relationships
Teach Starter
18 mindfulness activities for the classroom that can be adapted for home
Fablefy 
Series of videos with mindfulness activities 
Video about mindfulness and what being present means from Fablefy
Blissful Kids
Spend some time talking about things you're grateful for as you create gratitude flowers.
Coffee and Carpool
Make a friendship flower, friendship hand, gratitude tree or just list the qualities you like about someone else. Drop these crafts off safely to those you miss. 
Kids Health - In the Classroom
Helps kids realize how to be more empathetic while understanding other feelings and their own.
Teach Beside Me
Try this gratitude game with pick up sticks
Mental Health America
Find resources to care for the mental health of your family with printable handouts.
Your Body the Temple
10 activities for practicing mindfulness in nature with kids
Revelation Wellness
Music can sooth your soul and spirit! Here are 6 reasons why.
Bestow
A list of 30 fun activities on mindfulness like activities like creating a gratitude tree or flower, sending thank you notes to family and friends, or creating a gratitude dream board.  
Scholastic Classroom
Resources to help kids cope in Spanish and English
He's Extraordinary
Social/emotional learning, including a 7 minute workout for emotional regulation
Kid Friendly Resources: Coronavirus, Masks,
Hand Washing, Social Distancing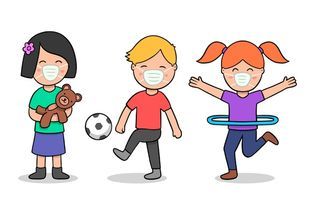 Corporation for Public Broadcasting
Meet the Helpers - Wearing a Mask Helps Stop the Spread of Germs
Drs. Bop and Pop
Wear A Mask Song For Kids - Mask Around Me
Children's Hospital, Omaha
How and Why We Wear a Mask
Mankato Clinic
Masks for Kids: How and Why, includes a 30 day plan to help kids adjust to mask wearing
Rice County Hospital
Step by Step 30 day plan to help kids adjust to mask wearing
Children's National Hospital
Simple cartoons to explain the coronavirus and safety measures
Cincinnati Children's Hospital
Be a masked hero cartoon video
Baby Shark Brooklyn
Baby sharks sing a song to help little kids learn about social distancing, hand washing, and other recommendations.
Autism Little Learners
This site provide a wealth of resources for special needs learners around COVID 19.
Saskatchewan Health Authority
Germ Smart - Wash Your Hands.  Aimed at a tween audience.
World Health Organization
COVID 19, the Minions and Gru are supporting WHO
Elemental Learning Videos
A super hero explains the coronavirus to tweens
BrainPop
Tim and Moby explain the coronavirus and safety measures to tweens and teens.
Oschner Health
Social distancing explained, aimed at teens
Bring Up Nebraska partners, collaborating with Rabble Mill/The Bay, produced  videos in English, Spanish, and Arabic to highlight the importance of hand-washing, social distancing, and wearing masks. The videos were created with input from students, for students, on how their actions can keep their families, their communities, and themselves healthy during the pandemic.
   - English
   - Spanish 
   - Arabic