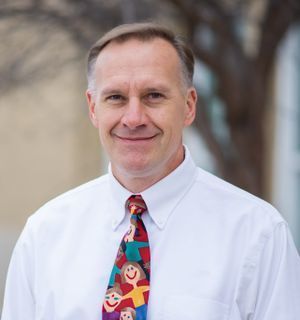 Bob Rauner, MD, MPH
President, Partnership for a Healthy Lincoln
As a founder and President, Bob Rauner has helped grow Partnership for a Healthy Lincoln through developing city-wide partnerships that have collectively delivered a positive impact on the health and wellness of the Lincoln community. Dr. Rauner earned his undergraduate degree in philosophy at Creighton University, a medical degree from the University of Nebraska Medical Center and a master's degree in public health at Johns Hopkins University, studying how to systematically improve the health of Nebraskans. He also works as the Chief Medical Officer of OneHealth Nebraska Accountable Care Organization which includes 22 primary clinics serving 3 Nebraska communities as well as serving on the Board of Directors of Lincoln Public Schools. Read more.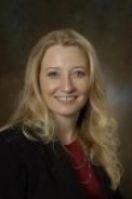 Tami Frank, BS, CLC
Vice President of Operations and
Project Director, Lincoln Community Breastfeeding Initiative
Tami Frank oversees financial operations and grant management.  Tami has a B.S. in Business Administration with an emphasis in Accounting from the University of Nebraska. Tami also serves as program coordinator for PHL breastfeeding initiatives and is a Certified Lactation Counselor.   Read more.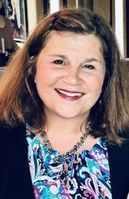 Mary Jo Gillespie, MPA, RDN, LMNT
Vice President of Health Systems
Mary Jo Gillespie oversees and coordinates health data operations.  Mary Jo has a M.A. in Public Administration and a B.S. in Nutrition and Management. She is a Registered Dietitian, Licensed Medical Nutrition Therapist and Certified Health Coach.   Read more.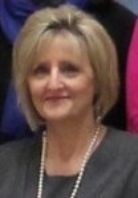 Julie Pearson Anderson, BA
Marketing and Communications Manager
Julie Pearson Anderson manages and oversees community health messaging and communications for PHL.  Julie has a B.A. from the University of Nebraska with a major in English and minors in Business and Marketing.  Read more.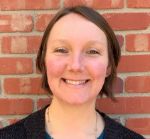 Veronica Cockerill, BSBA  
Program Manager
Veronica Cockerill oversees program administration for assigned grants at PHL. She also provides marketing communications support and executive assistance for Partnership for a Healthy Nebraska. She has a B.A. in Marketing and International Business from the University of Nebraska.  Read more.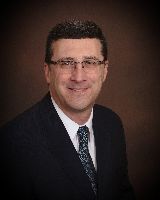 Ted Fraser, BA, MS
Health Data Analyst
Ted Fraser serves as PHL's Health Data Analyst.  He works to help healthcare providers establish consistent patient data collection and reporting methods, with a special emphasis on turning data into information.  Ted has a B.A. from Nebraska Wesleyan and M.S. in Clinical Psychology from Illinois State University. Read more.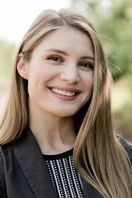 Anna Kokhanets, BS, AS 
Wellness Programs Manager
Anna Kokhanets is the liaison to Lincoln Public Schools and the Lincoln Community Learning Centers, working with after school nutrition, fitness, and horticulture programs. Anna has a B.S. in Education and Human Sciences from the University of Nebraska and an A.S. in Applied Science from SECC.  Read more.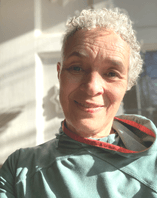 Rosina Paolini, BA, AS, PTA
Wellness Event & Outreach Coordinator
Rosina Paolini coordinates and oversees community wellness events including Streets Alive!, PHL's major annual neighborhood outreach event, and the Streets Alive! Community Development Project.  Rosalina has a B.A. in Psychology/Biology from the University of Nebraska and an A.S. from NECC in physical therapy assistance.  Read more.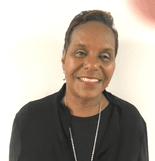 Renee Massie
Public Health Educator
Renee Massie brings a wealth of experience in community health outreach, serving as a Public Health Educator (PHE) at the Lincoln Lancaster County Health Department for the Health Promotion and Outreach Division for over 17 years.  As a member of the Nebraska Leadership Fellow Program, she trained in community leadership development with the Advocacy Institute in Washington, D.C.  Read more.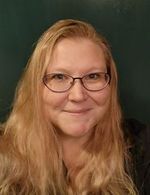 Erica Buescher, MA
Grants Compliance Specialist
Erica Buescher oversees and assists with grant selection, application, and administration of key projects, as well as compliance with all grant requirements. Erica has an M.A. in Management Leadership from Doane College and a B.S. in Healthcare Management from Bellevue University. Read more.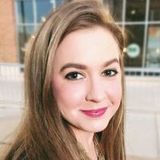 Kaitlyn Sullivan, AS   
Program & Office Coordinator
Kaitlyn Sullivan provides administrative and office support to PHL staff and executive assistance to the president and board of directors.  Kaitlyn has an A.S. in Biology from Southeast Community College. Read more.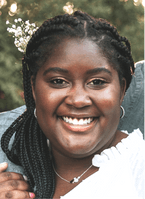 Zaria Beckton, BS
Wellness Program Coordinator
Zaria Becton oversees day to day management, implementation of activities, and performance monitoring of current AmeriCorps grant requirements.  Zaria earned a B.S. in Fisheries and Wildlife from the University of Nebraska. Read more.