March 2014-10 Health TV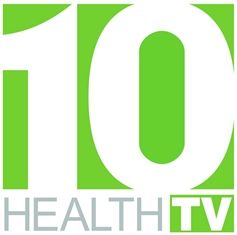 10 Health TV began in January of 2012 with a goal of broadcasting a reliable source of relevant health related information to the Lincoln community. Funded by the Community Health Endowment, it is one the only government channels of its kind. Over the last two years they have grown their partnerships with a wide variety of organizations to develop segments on everything ranging from grocery shopping like a pro to getting your kids active while dancing with the String Beans.
Melissa Fuller of 10 Health TV wants to help people learn how to make healthy living achievable through fun and easy ways to keep active, eat healthy, and maintain a balanced lifestyle. She has learned so much while working with the community about incorporating health into her life. While putting together a show on bike riding, she realized she didn't currently own a bike. Her husband went out and bought her a bike and she started to ride. She and her family have incorporated many other healthy changes into their lifestyle and daily routine. Melissa feels like she has truly been given an insider view of what is happening in the community and wants to open that opportunity to everyone through the shows they produce. 10 Health TV wants the content to be meaningful to the needs of the community and value the ideas and suggestions of anyone.
10 Health TV is working with the Lincoln Lancaster County Health Department to develop an ongoing show series around a monthly health topic. These shows would focus on a wide variety of health issues highlighting education and resources available in the community through partner organizations.
As the culture of communication changes, 10 Health wants viewers to know they can always be found on the web! You can currently find them on Time Warner Cable digital channel 71.15. For those without access, 10 Health TV can always be found through their YouTube Channel: 10HealthLincoln.
To submit suggestions for future content please contact Melissa Fuller at mfuller@lincoln.ne.gov