June 2015 - Malone Hosts Community for Juneteenth Celebration
For more than three decades, the Malone Community Center has hosted a celebration to commemorate the anniversary of the end of slavery in America.  Around the nation and in several other countries, this celebration is called Juneteenth.
On June 19, 1865, Union soldiers landed in Galveston, Texas, with news that the Civil War had ended and all slaves were now free – two and a half years after President Lincoln's Emancipation Proclamation.
In Lincoln, Juneteenth has become an annual tradition and a real asset for citywide community engagement.  Last year's celebration attracted over 3,000 attendees of all ages and ethnicities.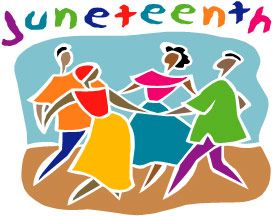 Malone invites the community to this year's Juneteenth celebration in Trago Park (22nd & U) on Saturday, June 20, for family-friendly fun, live music, a free lunch, kids' activities and inflatables from 11:00 a.m.- 5:00 p.m., and a health and human services resource fair from 11 a.m.-3 p.m.
The entertainment line-up includes Nebraska Grease & Power, De Andre Brown Group, Keenan Hip Hop, Emma Gamble, Chris Phipps, Kenny Son & Group Dance, and Spoken Word and more, all mixed with DJ Lady Ice. In addition, the master of ceremonies will be Lauren Scott of Channel 10/11.
Not only is this event filled with family fun, it is enhanced with a health and wellness focus.  Many health and human services agencies will be on hand for instant health assessments and to share valuable information on making healthier choices and lifestyle improvements.
Net proceeds of Juneteenth support the Malone Community Center, which administers youth programs to help young people be successful in school and make positive life choices.