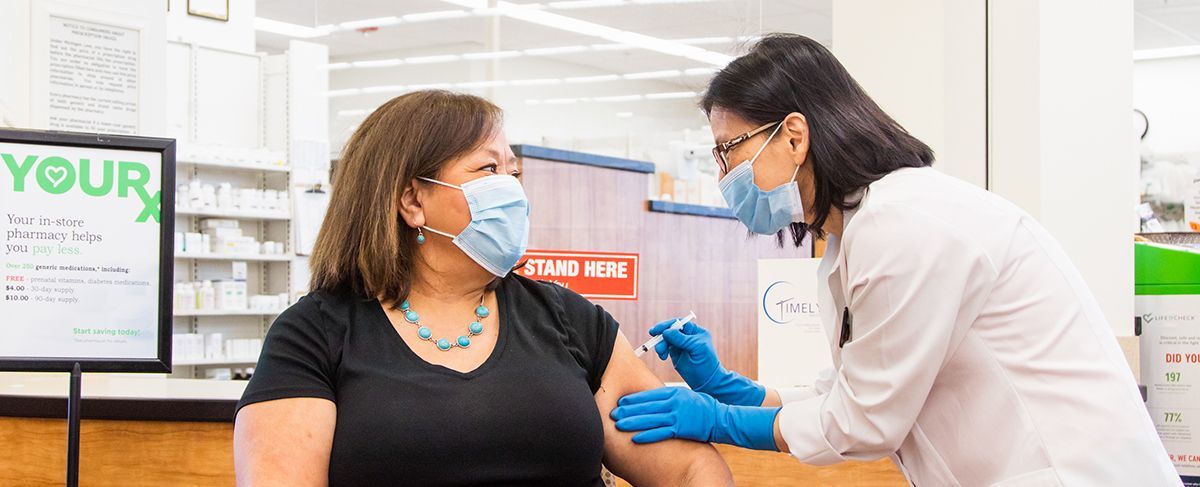 Getting a flu shot can prevent you from getting the flu or lessen the severity if you do get the flu.  Moreover, getting vaccinated yourself can help protect those around you.  Flu vaccine prevents millions of illnesses and flu-related doctor's visits each year.  There are lots of convenient locations in Lincoln to get your flu shot this year.  You can get your flu vaccine at many places including your doctor's office, urgent care locations and pharmacies. Be sure to update your doctor if you receive one outside your provider's office. All patients are required to wear masks. Here are some locations in Lincoln:
CHI Health
Drive-up flu shots for patients 7 and older.  By appointment call (402) 717-2439 to schedule your appointment.
Costco
Flu shots are available during pharmacy hours.  When only one pharmacist is on duty the Pharmacy may be closed for 30 minutes between the hours of 1:30pm and 2:30pm, 1620 Pine Lake. 
CVS Pharmacies
Flu shots are available at all CVS pharmacies during pharmacy hours and Minute Clinic locations. Walk-in and by appointment. Schedule on line. Locations:
1411 Superior St.

7002 O St.

5566 S 56th St.

8201 So. 40th St.
HyVee Grocery Store Pharmacies
HyVee pharmacies offer flu shots by appointment or walk-in during pharmacy hours, and for a limited time, drive through vaccinations maybe available - call to confirm. Locations:
1601 N. 84th St., Pharmacy: 402-467-5157

5010 O St., Pharmacy: 402-465-0413

5020 North 27th St., Pharmacy: 402-477-5099

6001 Village Drive, Pharmacy: 402-421-1040

7151 Stacy Lane, Pharmacy: 402-489-0588
Lincoln/Lancaster County Health Dept.
The Health Department is giving free flu vaccinations to low income, uninsured and underinsured residents over 6 months old. Appointments for flu shots can be made at 402-441-8065.  Call during business hours between 8:00 am – 4:00 pm, Monday - Friday to schedule your flu shot. Appointments will be available between 8:00 am - 3:30 pm, Monday thru Friday at the Health Department Clinic, located at 3131 O Street.  The Health Department also collaborates with community partners to provide vaccinations at other locations.  Check their site regularly for information about when and where. 
Walgreen's Pharmacies
Flu shots in all Walgreens pharmacies. Flu shots are available during pharmacy hours only.  Walgreens accepts walk-ins and flu shot appointments.  Locations:
4000 S 70th St.

4045 O St.

2600 So. 48th, Van Dorn Plaza

2630 Pine Lake Rd.

4811 O St.

5701 Village Blvd.

1404 Superior

8300 Northern Lights Dr.

815 So. 27th St.

1701 South St.

2502 No. 48th St.

1301 O St.

5500 Red Rock Lane
WalMart
Flu shots in all WalMart pharmacies. Flu shots are available during pharmacy hours only.  WalMart accepts walk-ins and flu shot appointments.  Locations:
4700 No. 27th St.

2501 Grainger Pkwy

3400 No. 85th St.