Partnership for a Healthy Lincoln, Partners
Receive 5 Year, $3.3 CDC Grant
Partnership for a Healthy Lincoln (PHL) announced today they have been awarded a $3.3 million, 5-year Racial and Ethnic Approaches to Community Health (REACH) grant.  REACH is a national program administered by the Centers for Disease Control and Prevention (CDC) to reduce health disparities among racial and ethnic populations with the highest burden of chronic disease through culturally tailored interventions.
The grant will help support coordinated health improvement projects in partnership with the Lincoln/Lancaster County Health Department, the Malone Community Center, El Centro de las Americas, the Lincoln Asian Community and Cultural Center, and other community non-profits in Lincoln. The award supports projects that address health disparities through nutrition, physical activity, and aligning healthcare providers and community outreach efforts to connect patients with health resources.
Partnership for a Healthy Lincoln received one of only 31 grants awarded nationally.  Criteria for receiving the grant included having an existing diverse multi-sector coalition representing both the public and private sectors. PHL's collaborative work in the community along with the successful completion of a recent 3-year CDC Partnership in Community Health grant demonstrated the requisite organizational capacity and experience to complete a project of this scale.
"Over the last 10 years of working with Lincoln Public Schools and other community partners, our data consistently shows significant disparities in health outcomes within Lincoln's minority communities and low income neighborhoods.  The REACH grant funding will provide additional resources to minority communities to help make measurable progress in reducing those health disparities." says Dr. Bob Rauner, President of Partnership for a Healthy Lincoln.
---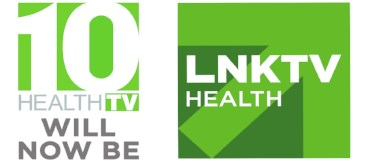 LNKTV Health Features PHL
and Partners Monthly -  meet our partners
Each month, LNKTV Health's program, Shape of the City, features community organizations that are making a difference in our community. Shape of the City in the Kitchen features great nutrition information and tips to make healthy eating easier.  LNKTV's Health Get Up and Go Series features unique and fun ways to be active and Bright Sports features inspiring work done by local nonprofits to improve community health.  Watch the latest LNKTV Heath production below and visit LNKTV Health for everything health, wellness, safety, and fitness in our community: 
April 2019 Shape of the City
In the 1st segment, learn about the statewide services and programs provided by NE Commission for the Deaf and Hard of Hearing. 
In the 2nd segment, learn how the Lincoln Food Fort bus is providing food and friendship to youth in our community.
In the final segment, the NE Dept.of Education talks about local Farm to School efforts in Nebraska schools; St. Michael's Catholic School talks about their Harvest of the Month program that teaches kids about the great taste of good nutrition.
Bright Spots: "We Cook" Helps Kids 
LNKTV Health highlights community programs that help make a difference in our city.  In this Bright Spot about the WeCook program, kids havie fun while learning the kinds of nutrition and fitness activities that will make them healthy for life. 
WeCook promotes physical fitness and teaches at-risk youth and their families how to cook simple, healthy foods and learn more about gardening. 
---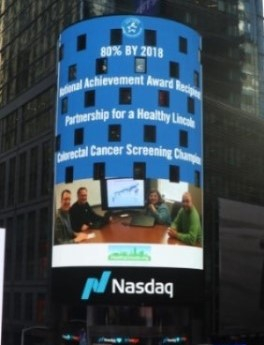 Partnership for a Healthy Lincoln Wins
National Cancer Screening Award
Feb. 27, 2018 – The National Colorectal Cancer Roundtable (NCCRT), an organization co-founded by the American Cancer Society and the Centers for Disease Control and Prevention, honored Partnership for a Healthy Lincoln with a national achievement award recognizing community leadership in the ongoing effort to save lives through early detection of colorectal cancer.
One of seven honorees nationwide, Partnership for a Healthy Lincoln received the 80% by 2018 National Achievement Award in the community category for leading the Nebraska Physicians Cancer Screening Project.  The award recognizes individuals and organizations who dedicate their time, talent and expertise to advancing needed initiatives to reach the national goal of regularly screening 80% of adults age 50 or over for colorectal cancer. Learn more.  Find colon cancer info, resource links.
---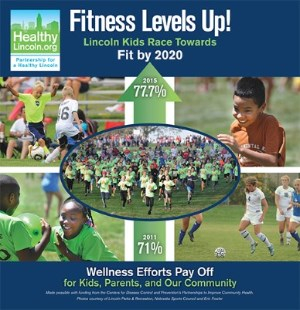 Partnerships Make a Collective Impact
Partnership for a Healthy Lincoln collaborates with non-profits across the city to improve the wellness of our community. Throughout the year, we feature the work our partners do to impact the health and fitness of our city.  Each month we spotlight the current highlights and happenings of featured partners.  
April 2019 highlights: 

Nebraska Sports Council            
Woods Tennis Center
---

Foundation singles out city, Partnership for a Healthy Lincoln, LPS Wellness Program, LLCHD, WorkWell
The Robert Wood Johnson Foundation (RWJF), America's largest philanthropy devoted solely to the public's health, has recognized the city of Lincoln, the work of Partnership for a Healthy Lincoln and our partners, WorkWell, Lincoln Lancaster County Health Department, and the LPS Wellness Program, for progress made locally in addressing the nationwide obesity epidemic.  The foundation recently committed $500M over ten years to target childhood obesity across the country, bringing their investment total since 2007 to $1B to reverse childhood obesity rates. Read their article about Lincoln.
---