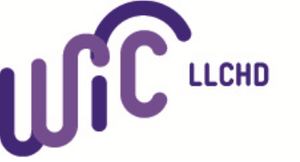 National Family
Meals Month
The Lincoln-Lancaster County Health Department's Women, Infants and Children (WIC) program is a supplemental nutrition program for pregnant, postpartum and breastfeeding women, infants and children up to age 5.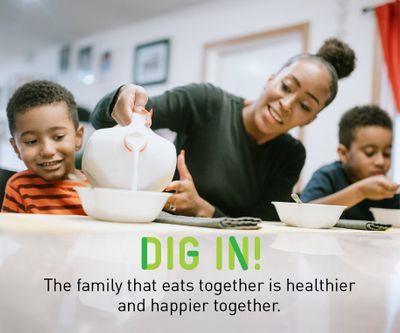 September is National Family Meals Month.  During Family Meals Month, families are encouraged to have one more meal together, at home, per week.  Family meals fuel better nutrition.  The more families eat together, the better they eat, consuming more fruits, vegetables, fiber, calcium-rich foods and vitamins and are less likely to suffer from obesity.  At WIC, families learn the importance of family meals and establishing these habits with their kids at young age.  Plus, they receive healthy foods that are rich in important nutrients for their growing kids.
Additional information about the WIC Program:
WIC is the nation's most successful and cost-effective public health nutrition program.  It is a short-term program designed to influence lifetime nutrition and health behaviors of low to moderate income mothers, infants and children.  LLCHD WIC is strengthening families by providing 4 core services: healthy foods, nutrition education, breastfeeding support and referrals to health and social services. 
Locations and hours:
Lincoln Lancaster County Health Department, 3131 "0" Street, (402) 441-6200
M, T, W, F: 8AM - 4:30PM     TH: 8AM - 6:30PM
Cornhusker Office (near Super-Saver), 27th and Cornhusker HWY, (402) 441-4204  or  (402) 441-6200
M: Closed     T, TH, F: 8AM - 4:30PM     W: 8AM -  to 6:30PM