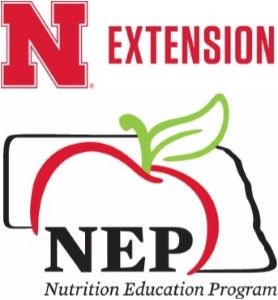 Helping Families on Limited Budgets Make Healthy Choices
 
The Nutrition Education Program (NEP) is a USDA grant funded program operated through Nebraska Extension across the state.  NEP's main goal is to help families on a limited budget make healthier food and lifestyle choices. NEP accomplishes this goal through both direct education and policy, system and environmental (PSE) strategies that impact communities in the sectors where people live, work and play. 
NEP provides a series of seven nutrition education lessons to adults who are interested in learning how to enrich their lives with healthy behaviors.  Each lesson includes hands-on learning activities to help participants apply what they learn in class to their daily life.  The seven lessons include:
Meal Planning

Grocery Shopping

Shop for Value, Check the Facts

MyPlate

Physical Activity

Smart-Size Your Portions

Food Safety
As a partner of Partnership for a Healthy Lincoln's on their REACH grant, we have been able to facilitate the nutrition education we are providing by awarding cooking equipment to class participants.  Through a partnership with Circle of Security we have presented three adult nutrition education classes and given out slow cookers, pots and pans, blenders and cooking utensils as incentives at the end of the classes purchased with REACH grant dollars.  It has been a great way to enhance the healthy behaviors learned in the NEP classes to help participants make lasting healthy changes.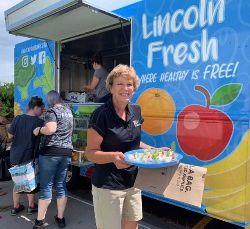 NEP also works in the area of food access across Lincoln.  This year we have partnered with the Food Bank of Lincoln's Lincoln Fresh food truck to distribute fresh fruits and vegetables to targeted areas of the community and provide nutrition education in the form of fruit and vegetable sampling and recipes.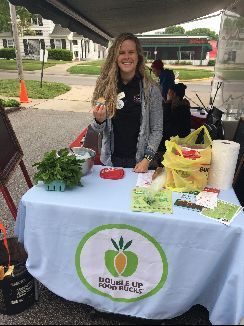 Another food access project we support is Double Up Food Bucks where SNAP participants can get free fruits and vegetables up to $20 per day at participating locations. During the farmer's market season you'll see us handing out samples and recipes at the market manager's booth promoting DUFB. Choose Healthy Here is a food access program in convenience stores in Lincoln that promotes making the healthy choice an easy choice when being on the go.  NEP helps the store arrange healthy items where they are easily seen, promotes fresh produce being available in the store and stickers items with 'Great Choice' stickers for customers to easily identify healthy items.
Lastly, we were a chosen site for a Growing Together Nebraska donation garden in 2019.  In partnership with Extension Master Gardeners we built, planted, tended and harvested from garden boxes next to the Lancaster County Extension office and donated approximately 400lbs of produce to local partners for their food distributions. 
To learn more about the exciting programs and PSE work being done by NEP please email Emily Gratopp or Kristen Houska.  You can also visit our Facebook page or website.