MilkWorks was founded in 2001 by a group of mothers, who wanted all mothers to have access to breastfeeding support. Breastfeeding is something women have done since the beginning of time. It is also a skill that must be learned and practiced. That is why we exist.  We also want to make a difference.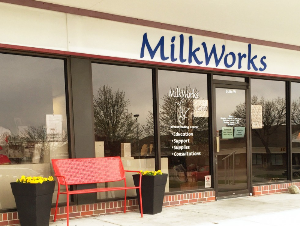 The original MilkWorks is located in the Trade Center in Lincoln, Nebraska. In 2015, we expanded and opened a location in Omaha, Nebraska, in Rockbrook Village. We currently have outreach programs in several smaller communities in Nebraska. 
We pride ourselves on knowledgeable, compassionate staff who develop trusting relationships with our clients. Our goal is to provide each family with the care they need to meet their personal breastfeeding goals. We know that breastfeeding is seldom perfect, and we understand that each dyad have unique breastfeeding concerns.
Stop by our Lincoln or Omaha location, Monday - Saturday from 9 AM - 5 PM and until 8 PM on Tuesdays, and see what we are all about. Our goal is to provide you with the highest quality breastfeeding support in a safe and comfortable space.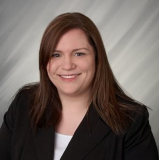 In October of 2019, MilkWorks welcomed Angie Miller as a successor to founding member and former Executive Director, Ann Seacrest, who retired after co-founding the organization nearly 20 years ago. 

Angie, a resident of Omaha, is a graduate of Creighton University and University of Nebraska- Omaha. She brings with her a professional background in private law, nonprofit management and fundraising. Prior to joining MilkWorks as its Executive Director, Angie worked in the Omaha nonprofit sector, focusing on operations, finance, fundraising, and marketing.
"I am delighted to bring my fundraising, operations, and management experience to MilkWorks," Angie says, "to fulfill my career goal of helping women in southeastern Nebraska by joining the MilkWorks team and continuing the work of its mission through impactful community programs, mothers' groups and classes, and helping all mothers with breastfeeding, pumping, and feeding their babies."
Angie will be spending time at both locations. Please say hello the next time you are in! 
Follow the work MilkWorks does on Facebook and by signing up for their newsletter.