November 2015 - Lincoln Salvation Army
Salvation Army Makes Big Splash with "Small Fry"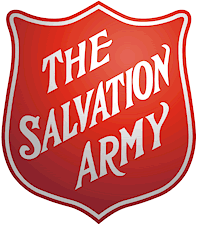 The Salvation Army's "Small Fry" basketball program has been a staple in the Lincoln community for over 50 years.  Each year the Salvation Army Small Fry program serves over 2,000 kids from Lincoln and surrounding areas.  Small Fry is a unique league where we teach using 8 ½ ft baskets, allowing us to help players learn to shoot properly.  
This year the Small Fry program includes twelve boys' teams and six girls' teams.  We have a varsity and a rookie season.  Varsity (6th and 7th grade) starts playing in December and the season runs through March.  The boys play a 16 game and the girls play 12 games Varsity season.  Our rookie league starts at the end of March and runs through the end of April.  Rookies play an 8 game season.  To make sure every player really feels a part of the team, the Small Fry program gives every participant a free t-shirt.  At season end, we host a tournament, an All-Star game, a free throw contest and 3 point contest, making our league unique in the city.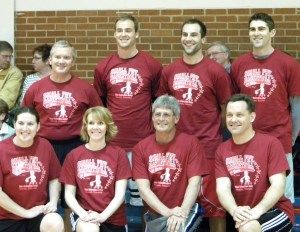 Many notable players have come through our Small Fry program, including Alex Gordon (Kansas City Royals) Derrius Vick (Ohio Bobcats) Tiffany Hicks (USC Alumni) Dominque Kelly (UNL Alumni) Jake Muhleisen (UNL Alumni), and Maddie Simon (current UNL woman's player).
Our teams are named in honor of our sponsors, area businesses, many of whom have been with us for decades like Ready Mixed Concrete, Ayars & Ayars, Heartland Optical, Cornhusker Bank, C.I.P., and US Bank.  Their involvement, and that of many other organizations and volunteers, has allowed the Salvation Army to offer this fun and safe way for kids to be active.
We are always looking for volunteer coaches and players to participate in the program.  If you are interested in knowing more about the Salvation Army Small Fry program, contact Stanford Bradley, Program Director, (Stanford_Bradley@USC.salvationarmy.org) or program coordinators  Larry White or David Bradley.  The season schedule can be found online at salvationarmylincoln.org after Nov. 14th.