NEIGHBORWORKS LINCOLN SUPPORTS
HEALTHY NEIGHBORHOODS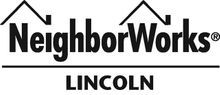 NeighborWorks Lincoln is a non-profit organization working to revitalize neighborhoods and support home ownership, keeping Lincoln a safe and prosperous community. Located at 2530 Q St., NeighborWorks focuses on real estate development, community building, and Home Buyer Education/Assistance for first time homeowners. 
Every year, thousands of volunteers, business people, and local elected and civic leaders join across the nation for NeighborWorks Week, an annual celebration of service and togetherness. "Together" looks a little different this year, so NeighborWorks Lincoln (NWL) will honor this week (June 6th-13th) by hosting virtual events.
NEIGHBORWORKS WEEK "HOMEBUILDER" COMPETITION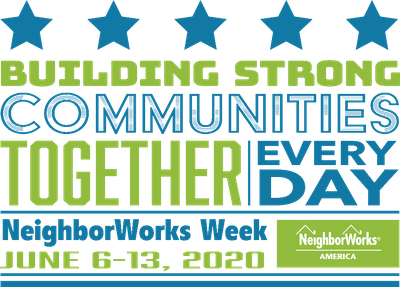 Join NeighborWorks Lincoln in a friendly virtual competition of "homebuilding" in which families are invited to create homes out of toothpicks, marshmallows, and other household items to compete for prizes. Photos should be submitted to staff@nwlincoln.org by June 9th and will be uploaded to the NWL Facebook page. The public will vote for their chosen winners between June 10th-12th. First, Second, and Third place winners will be announced on June 13th. Additional contest information will be posted on the NWL Facebook page and website by June 6th.
HISTORY AND IMPACT IN THE MALONE/HAWLEY NEIGHBORHOOD
A virtual presentation, June 9th 1:00-2:00 pm
This event will highlight neighborhood connectedness, history, and the impact of community revitalization efforts made by NWL, the City of Lincoln, and others in the Malone/Hawley neighborhood. This history involves redlining and negative impacts from the proposed (and eventually halted) Northeast Radial Highway; however, with the help of many partners, NWL has assisted many low-to-moderate income homeowners purchase affordable homes, built relationships, and strengthened community participation. After months of research, including 180 resident interviews and 325 property evaluations, NeighborWorks Lincoln will be presenting the impact we have made over the last 10 years of work in the area.  Prior to the presentation, be sure to watch these videos on the neighborhood by videographer Gabriella Parsons:
Malone/Hawley Neighborhood Pride: Rooted History
Malone/Hawley Neighborhood Pride: Modern-Day Impact
Register for Malone/Hawley History and Impact  

COVID-19 Business Update
The NWL Homeownership Program guides potential homeowners through the buying process which can feel so, so daunting. It begins with an in-depth education so you can confidentially move forward in the process. Due to COVID-19 there will be no in-person, face-to-face classes for the foreseeable future. However, we are still accepting applications for the program and are offering the education online. This education is available to everyone. In addition, consumers who qualify can receive a 3% down payment, closing costs, and property rehabilitation through the use of special financing.
Additionally, the NWL office is now by appointment-only. In order to minimize face-to-face contact, please use phone, email, or mail when available instead of coming in person to the office. There is also a mail slot next to the front door if you have urgent paperwork that you would like to drop off. By calling first, staff can triage individuals who can be helped remotely versus in-person, thus reducing community spread of COVID-19. Please visit the NeighborWorks website for more information.