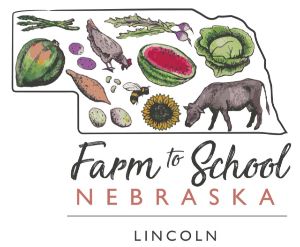 FARM TO SCHOOL   
Fresh Local Produce, Healthy Eating
Farm to school empowers children and their families to make informed food choices while strengthening the local economy and contributing to vibrant communities. Farm to school enriches the connection communities have with fresh, healthy food and local food producers by changing food purchasing and education practices at schools and early care and education sites.
When schools implement Farm to School within their nutrition services, students gain access to healthy, local foods as well as interactive educational opportunities to learn about vegetable gardening, healthy cooking, and farming.
Watch the videos below to learn more about Green School Farms (visit their facebook page), a local organic farm working with Lincoln schools and how some of those schools are incorporating this local produce into their food service:
Find resources, information, and grant opportunities at this link:
FARM TO SCHOOL