Nourishment for Babies … and Our Community
America has long been the land of opportunity. If you live in America, you might enjoy the benefits of a standard of health care that is only a dream for many citizens of the world. America spends over $3 trillion on health care each year. While our health care system works wonders, access to preventive health care is out of reach for many Americans, especially those who would benefit the most.
One of the most innovative aspects of the Affordable Care Act is the emphasis on prevention. When we prevent illness, we save everyone money. Breastfeeding is all about prevention.
Virtually every single health care expert, as well as those who analyze the cost of health care, including the Centers for Medicaid and Medicare Services (CMS), acknowledge that providing breastfeeding support for mothers and babies saves everyone money and improves the quality of health of our communities. When mothers receive expert help, they breastfeed longer and their babies are healthier. Everyone wins.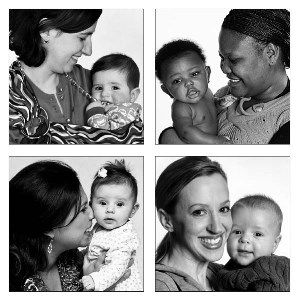 For fifteen years, MilkWorks has pieced together funding from multiple sources to improve the health of the children in our community through breastfeeding support for mothers and families. Two years ago, MilkWorks recognized that we could no longer afford to provide consultations to low income mothers who have no private insurance and began searching for options. When the new Nebraska Heritage Health Medicaid managed care plan was announced and it included breastfeeding support, we saw a window of opportunity for those families who need it the most. We immediately began working with Medicaid and connecting with the new insurance plans to make sure this would happen.
You can imagine our New Year's wish - a contract with the Heritage Health plans that will provide breastfeeding support to moms and babies, saving us all money and creating a healthier community. Prevention is for everyone, not just those who can afford it. To help support our efforts, bridge our funding gap, and put warm, nourishing milk in a baby's tummy visit our website for more information.