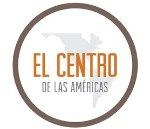 May 2015 - El Centro de las Americas
El Centro de las Américas, originally known as the Hispanic Community Center, was founded in 1982 and became a non-profit in 1983. In the last 30 years, El Centro has provided family, youth, education, and health programs and outreach for Lincoln's Hispanic/Latino community, providing tools to help our community improve their quality of life.
Following our mission, we believe that nutrition, exercise, and physical activities that involve the whole family are an important component in empowering our community to live healthier, longer lives.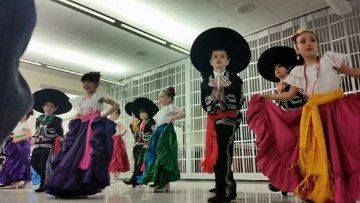 To improve the health, fitness, and wellness of our community, we offer health education on a wide variety of topics. El Centro health education and fitness outreach also includes health fairs at celebrations like our Back to School, Halloween, and Cinco de Mayo bashes. Our Cinco de Mayo/Dia del Nino (Children's Day) festival at Lincoln High this year welcomed hundreds of visitors to our festival and health fair.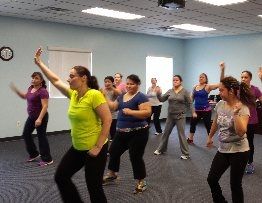 New this year to El Centro are women's Zumba classes that incorporate nutrition education and healthy lifestyle choices for they and their families. Starting in June, El Centro will offer Bodyworks classes for whole families that focus on how to eat better, including more physical activity in their daily schedule, and building a path to a better state of health.
For more information about El Centro's wellness programs, contact Veronica Fleharty at veronica@elcentrone.org.  For general information visit www.elcentrone.org or call 402-474-3950.