May 2015 - Community CROPS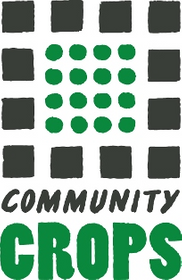 New Programs Highlight This Years' Efforts
Community Crops is working diligently on new projects that expand our outreach in Lincoln. For 12 years, Crops has been working hard to increase access to fresh, healthy foods for all residents of Lincoln. Starting with one community garden in 2003, we have grown significantly and now provide space for more than 250 families to grow their own food near their homes. In 2014, our community gardeners grew more than 30,000 pounds of food. About 75% of these families were from low-moderate income households and nearly half were immigrants or refugees.
In 2015, Crops received two new grants to help us increase participation among non-English speaking families and to increase retention of gardeners from year-to-year. The first grant from Partnership for a Healthy Lincoln, provided funding to hire a technical assistance staff member who will teach advanced gardening techniques to our participants throughout the season. These classes will be free for gardeners and will cover topics for beginners through expert-level techniques. In addition, this funding will allow Crops staff to work one-on-one with gardeners who may be having specific issues with their garden plots throughout the season.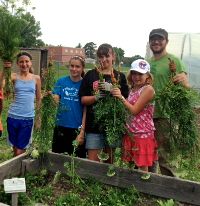 Our second grant from the Aetna Foundation provides funding to hire four part-time community liaisons to assist with outreach and recruitment of new gardeners among the many diverse ethnic communities in Lincoln. Our community gardens are home to gardeners from more than 25 countries who speak numerous languages, providing a challenge for Crops in the past. The new community liaisons have greatly enhanced our ability to communicate with all of our gardeners and better deliver services.
April and May are always exciting times around the Crops office, as the gardening season is getting into full-swing and there's always a lot happening. But, 2015 is particularly exciting, as we prepare for these important new programs.