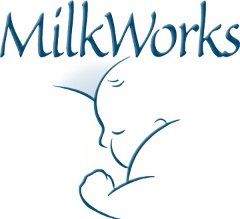 August 2015 - MilkWorks
Breastfeeding Support in Every Neighborhood
Over the past fourteen years, MilkWorks, a community breastfeeding center in Lincoln, has served as a resource for thousands of breastfeeding mothers.  Our programs include a wide variety of support services, including classes, moms groups, free drop in weight checks, clinical consultations and breast pumps. 
As Lincoln's population has become increasingly diverse, there are a number of mothers in our community who are raising their babies in a foreign culture without the guidance of their mothers and their grandmothers.  These mothers may speak limited English and may not understand our health care system or know where and how to get help with breastfeeding. In their home countries, they may have been surrounded by breastfeeding mothers - on buses, in churches and in their living rooms. Here in Lincoln, mothers new to America may be returning to work outside the home when their baby is very young and they may be confused by the availability of free formula.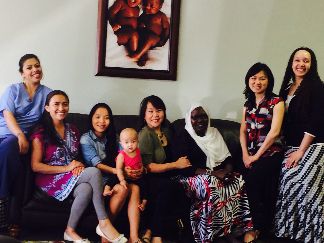 Funding from Partnership for a Healthy Lincoln has allowed MilkWorks to hire seven minority Community Breastfeeding Educators (CBEs), passionate about breastfeeding.  As a CBE, they are out and about in our community, supporting other mothers who share similar languages and customs. Six of the CBEs speak English as a second language and came to the U.S.  from the countries of Sudan, China, Vietnam, Thailand, Colombia and Guatemala. The seventh CBE is African American and was born right here in Lincoln, Nebraska!  MilkWorks is very proud to be working with such a dynamic and passionate group of women and we are pleased to support their services in our community!
Several of our CBEs are employed by the Asian Community and Cultural Center and one CBE is on staff at the Lincoln Family Medicine Center. Their breastfeeding knowledge is an added benefit as they work with young families who are working hard to take care of their babies in a culture that is often very different from their own.
For more information about our CBEs, visit www.milkworks.org or email ann@milkworks.org. Stay tuned for a special 10 Health program introducing the CBEs and highlighting their breastfeeding stories and the wisdom they are sharing with other women.