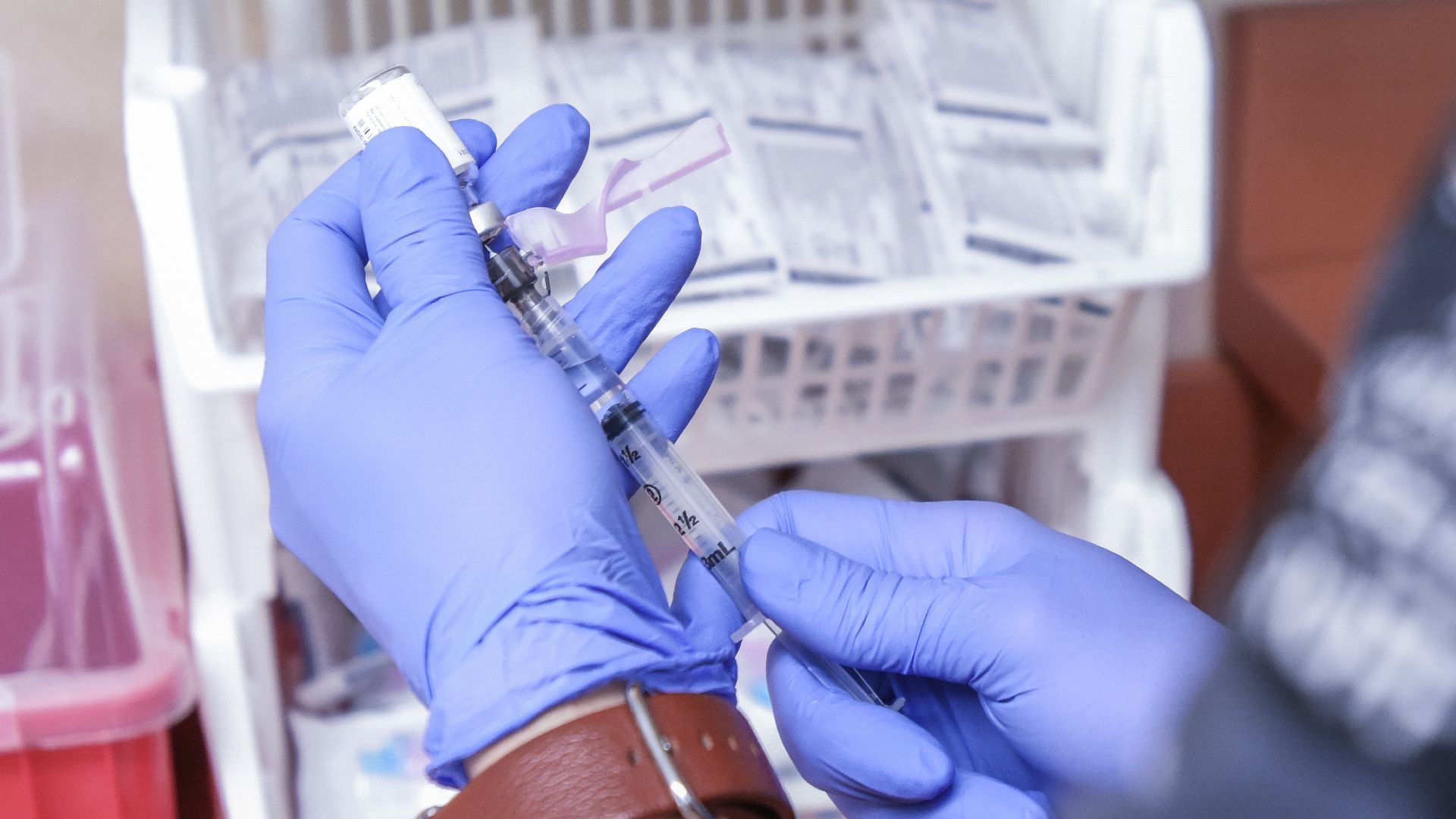 Quick Links:   
Who should get vaccinated?      
Are the vaccines safe for adults?   
Are the vaccines safe for children?   
Which vaccine is better and what about antiviral drugs?    
Is the vaccine effective immediately?      
Will the vaccines protect people from the newer strains (variants) of the virus?   
If a person is vaccinated, can they still get COVID?      
If a person has already had and recovered from COVID, do they still need to get vaccinated?      
Will we need to get vaccinated every year?      
What does it cost to get vaccinated?      
Where can I get vaccinated?      
Where can I be tested for COVID 19?      
Do we have to continue health measures after being vaccinated?      
Are we required to get the vaccine? 
When might we expect to go "back to normal"?
COVID Vaccine - Frequently Asked Questions
Who should get a vaccination for COVID?  
The Pfizer vaccine is approved for those age 5 years and above, the Moderna for 18 and above.  The American College of Obstetricians and Gynecologists recommends that all eligible persons including pregnant and lactating individuals—receive a COVID-19 vaccine series.  Recent studies continue to confirm the safety of the vaccine for both pregnant mother and fetus.  Most experts advocate for vaccinating women who are breastfeeding. There are no plausible mechanisms for how the vaccine would be any danger for breastfeeding, and it's likely that breastfeeding women would produce protective antibodies in their breast milk that could help protect their babies.  The vaccine is also recommended for people trying to get pregnant now, or might become pregnant in the future.
Are the vaccines safe for adults?  
Yes. The FDA originally approved and authorized the vaccines under emergency use.  Pfizer vaccine now has full FDA approval for those 5 years and older.  Modern has full FDA approval for those 18 years and older.  Both Moderna and Pfizer vaccines completed Phase III trials which showed both safety and effectiveness. Clinical trials included diverse participants.  Multiple millions of people have already received a dose. Post release monitoring is in place and so far has only demonstrated a few severe allergic reactions, all of which were treated successfully. These allergic reactions are very rare and similar to reactions that can happen with other vaccines, medications, or some foods.  Mild systemic side effects are most common after the second dose and include tiredness, body aches, and headaches, most of which last only 1-2 days and are treated with rest or over the counter medications. 
The vaccines (from the University of Nebraska Medical Center):
Regarding the Johnson & Johnson vaccine: On April 12, 2021, in collaboration, the CDC and FDA  announced they would be pausing distribution of the Johnson & Johnson vaccine.  A 10-day pause gave health officials time to review additional data to better understand the degree of risk associated with the Johnson & Johnson vaccine related to a blood clotting disorder. It also gave federal agencies and the medical community time to determine and share information on the most appropriate treatment response. During that time, nine additional cases of the clotting disorder were identified, bringing the total number of known cases to 15 (among the nearly 7 million people who received the vaccine).
The decision to lift the pause is based on the experts' determination that the benefits of again administering the vaccine greatly outweigh the very small degree of risk associated with its use, particularly now that the risk and treatment protocols are better understood. The risk of blood clotting is much higher for people who contract COVID than it is for people who receive the J&J vaccine. 

However, the CDC and Advisory Committee on Immunization Practices (ACIP) for the prevention of COVID-19, have expressed a clinical preference mRNA COVID-19 vaccines, Pfizer or Moderna, over Johnson & Johnson's COVID-19 vaccine based on the better effectiveness, safety, and availability of the Pfizer and Moderna vaccines.  Although extremely rare, adverse events have been noted with the Johnson & Johnson's COVID-19 vaccine. The ACIP reaffirmed that receiving any vaccine is better than being unvaccinated. Individuals who are unable or unwilling to receive an mRNA vaccine will continue to have access to Johnson & Johnson's COVID-19 vaccine.
More information about the J & J vaccine.
Are the vaccines safe for children?
Children 5 years and older are able to get the Pfizer-BioNTech COVID-19 vaccine.  COVID-19 vaccines have been used under the most intensive safety monitoring in U.S. history, including studies in children 5 years and older. Your child cannot get COVID-19 from any COVID-19 vaccine.  Like adults, children may have some side effects after COVID-19 vaccination. These side effects may affect their ability to do daily activities, but they should go away in a few days.  CDC has received some reports of myocarditis and pericarditis in adolescents and young adults after COVID-19 vaccination. The known and potential benefits of COVID-19 vaccination outweigh the known and potential risks, including the possible risk of myocarditis or pericarditis. The CDC recommends the FDA approved COVID-19 vaccination for anyone 5 years of age and older. Read more about the vaccine for children 12 year and older.    Read more about the vaccine for children 5 - 11 years.     Additionally, the CDC is recommending that moderately or severely immunocompromised 5–11-year-olds receive a third primary dose of vaccine 28 days after their second shot. At this time, only the Pfizer-BioNTech COVID-19 vaccine is authorized and recommended for children aged 5-11.
In December 2021, the FDA authorized, and the CDC recommended, a single-dose Pfizer/BioNTech COVID-19 booster shot for 16- and 17-year-olds, at least six months after getting their second dose of that vaccine. As of now, individuals in this age group are only authorized to receive the Pfizer/BioNTech vaccine.
Which vaccine is better?
All available vaccines effectively prevent moderate cases and are extremely effective at preventing the severe disease that can lead to hospitalization and death.  Adults and teens 16 years and old should take whatever vaccine is available. The Pfizer's two-dose COVID-19 vaccine is approved for children ages 5 years and older.  Download this info sheet for additional information.
What about antiviral drugs?
Vaccination is the best line of defense against COVID-19 and can prevent infection altogether. While antiviral drugs and other treatments are an important advancement, they are not 100% effective in reducing risk of hospitalization or death from COVID-19, and they are no substitute for getting vaccinated. Getting COVID-19 still causes serious health impacts for some people, especially those who are not vaccinated. Preventing serious infection by getting vaccinated (and boosted, if you're eligible) and taking other precautions, like masking and distancing — particularly if your COVID-19 Community Level is high — are the best ways to protect your health. 
Is the vaccine effective immediately?
For full immunity:
   *Pfizer vaccine  - 7 days after 2nd dose.
   *Moderna vaccine - 14 days after 2nd dose
  *Johnson & Johnson vaccine - 28 days after single dose
*Those who are immunocompromised or with high risk conditions like diabetes, hypertension, or heart disease, etc., need at least six weeks after their final dose to ensure full immunity.  
At about 6 months after receiving the second dose of Pfizer and Moderna vaccines or the single dose of the J & J vaccine, recent studies have found that immunity may drop as low as 50% effective.  To bring immunity back up to 90%+, vaccinated individuals require a booster dose.  
Will the vaccines protect people from the newer strains (variants) of the virus?
The coronavirus continues to spread and mutate, with 6 major mutations present in the US as of July. Evidence shows that all three vaccines approved in the US (Johnson & Johnson, Pfizer, and Moderna) provide some protection against all the variants.  The Delta variant spreads quickly and may lead to more severe disease and hospitalizations, especially in young people and unvaccinated people. The Omicron variant, as of January 2022, is the dominant strain in terms of number of new cases.  While the effects of the Omicron variant may be less severe than Delta, it appears far more transmissible, putting medically vulnerable and seniors with less robust immune systems at more risk. Omicron also appears to be more resistant to COVID-19 medicines like monoclonal antibodies and cause more breakthrough cases in those without a booster shot. The spread of the virus and development of more mutations can all be stopped by getting vaccinated and boostered and following CDC guidelines if you have COVID-like symptoms or have been exposed to someone who has COVID.
If a person is vaccinated, can they still get COVID?
Because no vaccine is 100% effective, some people who are fully vaccinated will get COVID-19. These are called vaccine breakthrough cases, and they are expected. A CDC study is among the first to show secondary benefits of vaccination for people who got COVID-19 after they were fully or partially vaccinated. Benefits included:
Fewer sick days in bed

Less likely to have fever or chills

May be less likely to spread the virus to others
While vaccines must be highly effective to be approved for use, no vaccine provides 100% immunity. The Omicron variant also appears to cause more breakthrough cases in vaccinated persons who have not had a booster shot.  Even individuals who have had 2 doses of the Pfizer or Moderna vaccines should get a booster and continue to take precautions in public and when around unvaccinated people. In August 2021, the FDA authorized a third full dose of an mRNA vaccine (Pfizer/BioNTech or Moderna) for certain people who are immunocompromised. The third dose should be given at least 28 days after the second dose.
If a person has already had and recovered from COVID, do they still need to get vaccinated?
Yes. Most experts recommend getting vaccinated once 90 days have passed from a prior infection.  This is because data shows that some people with mild infections do not have full immunity, so those people can benefit from a vaccine to strengthen their protection against reinfection.  Recent data also shows that any mmunity an unvaccinated person may have developed after recovering from COVID wanes after 6 - 8 months.
Will we need to get vaccinated every year?
The FDA and the scientists and health and medical experts who developed the vaccines are continuing to study the virus and vaccines closely to understand how long immunity lasts and how well the vaccines protect against new mutations of the virus.   Everyone ages 18 and older should get a booster shot 5 months after their initial Pfizer or Moderna series or 2 months after their initial Johnson & Johnson's Janssen vaccine, especially the following groups:
65 years and older

Age 18+ who live in long-term care settings

Age 18+ who have underlying medical conditions

Age 18+ who work or live in high-risk settings
More information about boosters.
What about "long covid"?  Long COVID or post-COVID-19 syndrome is an array of symptoms that present four to eight weeks after acute illness has passed. Long COVID can affect both adults and children. The condition is thought to affect as many as 30 percent of patients and can include a continuation of symptoms suffered during the acute phase — shortness of breath or fatigue, for example — along with new symptoms that occur after patients feel like they've recovered: chest discomfort, severe pain, dizziness, vomiting, brain fog. Even people who did not have any symptoms can experience long COVID, which can present as different types and combinations of health problems and can range in lengths of time. More Q & A about long COVID.
Vaccination may reduce the risk of long COVID in two ways. The first is by reducing the risk of becoming infected with COVID in the first place. A recent study also shows that fully vaccinated people who experience breakthrough infections are about 50% less likely to develop long COVID than people who are infected without having been vaccinated. 
What does it cost to get vaccinated?
Vaccine doses purchased with U.S. taxpayer dollars will be given to the American people for free. Vaccine providers are allowed to charge an administration fee for giving the shot to someone. This fee will be paid by your insurance provider or Medicare. If you do not have health insurance, the vaccination is free.
Where can I get vaccinated?
Health districts in the State can open up eligibility to anyone 16 or older.  Check here for the latest Nebraska information.  Health districts and local health departments may be prioritizing other age groups, such as adults 50 and older. For more information about eligibility in your county, visit your local health department website.
Lancaster County  As of November 5, 2021, all Lancaster County residents age 5 and older are eligible for vaccinations.  Pfizer's two-dose COVID-19 vaccine is approved for children ages 5 -15 years. Children 5 years and older may also receive the vaccine from their Lincoln pediatricians' offices.  All minor children 18 years old and younger must be accompanied by a parent or guardian when receiving vaccine. Other vaccines should not be given two weeks before or two weeks after receiving COVID-19 vaccine.  Check for the latest Lincoln/Lancaster County information.   An online COVID-19 vaccine registration form for Lancaster County residents is available at COVID19.lincoln.ne.gov.  Those who do not have online access or who need assistance may call LLCHD's COVID-19 hotline at 402-441-8006 from 8 a.m. to 4:30 p.m. weekdays to register.  Those who are registered will be given an appointment to be vaccinated. Appointments for vaccinations are dependent on vaccine supply and are not related to the order in which people register. 
In Lincoln, vaccines are also available by appointment or walk-in, at HyVee, WalMart, Sam's Club, Costco, and CVS pharmacies. Vaccines are available at Rely Care pharmacies with appointment. Nebraskans can visit any available pharmacy regardless of jurisdiction.  The pharmacies are:
Wells Drug at 113 S. 4th St. in Albion

Alliance Community Pharmacy at 2409 Box Butte Ave. in Alliance

Ashland Pharmacy Inc. at 1401 Silver St. in Ashland

Clabaugh Pharmacy at 501 Court St. in Beatrice

Walmart at 1882 Holly St. in Blair

Walmart at 510 Linden St. in Chadron

Walmart at 818 E. 23rd St. in Columbus

Walmart at 1800 E. 29th St. in Crete

Emerson Apothecary at 1003 S. Main St. Ste 2 in Emerson

Walmart at 2831 Highway 15 in Fairbury

Walmart at 3010 E. 23rd St. in Fremont

Weaver Pharmacy at 1014 G St. in Geneva
Where can I be tested for COVID 19?
Drive-through testing is available from:
CHI Health St. Elizabeth: Autumn Ridge Family Medicine, 5000 North 26th St. and Southwest Family Health, 1240 Aries Drive.  Call either site to schedule an appointment: Autumn Ridge, 402-435-5300 and South West Family, 402-420-1300. 

Testing is also available without an appointment at the three Bryan Urgent Care locations, 7501 S. 27th St., 5901 N. 27th St. and 4333 S. 86th St. To check wait times, call 402-481-6343.

Several pharmacies including CVS, HyVee and Walgreens along with other health care provider offices and urgent care clinics also offer testing. If a person is uninsured or underinsured, they can call the COVID-19 hotline at 402-441-8006 and the health department will connect them to testing resources.
At home tests are available from several sources, but may be in short suppy.
Do we have to continue health measures like wearing masks, social distancing, hand sanitizing, and avoiding crowded and confined spaces after being vaccinated?  
Until community spread drops to very low levels, wearing masks is advised in certain circumstances.  If you are vaccinated and received a booster against COVID-19, you can enjoy the outdoors without wearing a mask or staying 6 feet apart except in crowded areas. Because of the highly transmissible omicron variant, vaccinated people in counties with substantial or high transmission of the infection should still wear masks in confined spaces, crowded outdoor or indoor spaces, and where masks and distancing are required by federal, state, local, tribal, or territorial laws, including local business and workplace guidance.  Healthy people people who are vaccinated and boostered are still protected against severe disease, hospitalization and death. Proper fitting KF94, N95, and KN95  masks continue to be a highly effective tool to prevent COVID-19 spread.
Are we required to get the vaccine?
No, but it is our best chance at returning to our lives by keeping ourselves, our loved ones, our community, and our economy safe and healthy.  However, employers may require employees to get vaccinated, similar to how many healthcare facilities may require their employees to be vaccinated for Hepatitis B or Influenza.
When might we expect to go "back to normal"?
Once we achieve "herd immunity" (meaning over 85% of our population is vaccinated and boostered) and community spread drops to very low levels, then we will be able to get back to our lives in a "new normal".