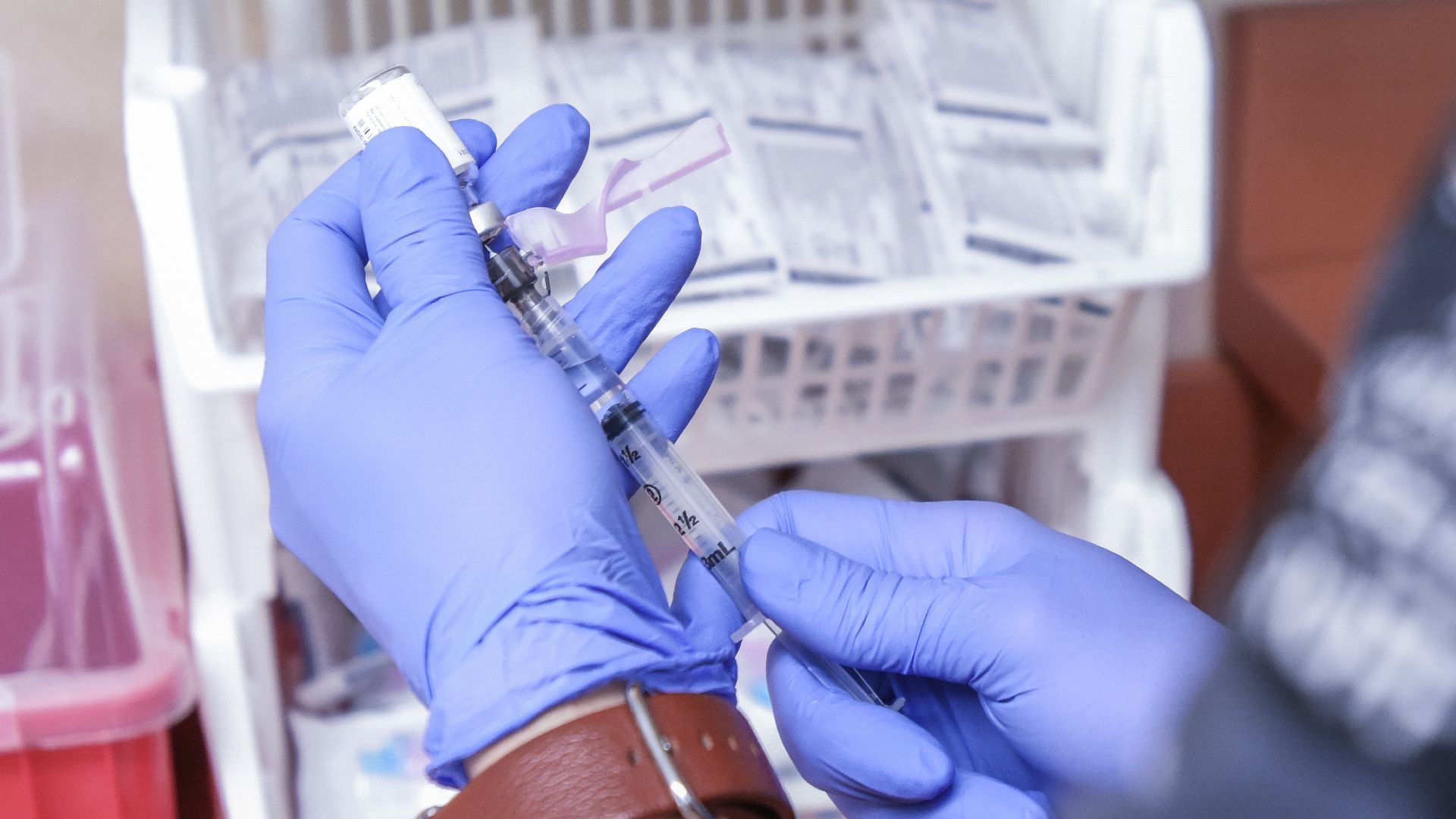 COVID Vaccine - Frequently Asked Questions
Who should get a vaccination for COVID?  
The Pfizer vaccine is approved for people age 12 and above, the Moderna for 18 and above.  The American College of Obstetricians and Gynecologists says the vaccine should not be withheld from pregnant women, and this should be a discussion between a pregnant woman and her doctor. Most experts advocate for vaccinating women who are breastfeeding. There are no plausible mechanisms for how the vaccine would be any danger for breastfeeding, and it's likely that breastfeeding women would produce protective antibodies in their breast milk that could help protect their babies.  
Are the vaccines safe?  
Yes. Both Moderna and Pfizer vaccines completed Phase III trials which showed both safety and effectiveness. Clinical trials included diverse participants.  As of May 2021, more than 247 million people have already received a dose. Post release monitoring is in place and so far has only demonstrated a few severe allergic reactions, all of which were treated successfully. These allergic reactions are very rare and similar to reactions that can happen with other vaccines, medications, or some foods.  Mild systemic side effects are most common after the second dose and include tiredness, body aches, and headaches, most of which last only 1-2 days and are treated with rest or over the counter medications. 
The vaccines (from the University of Nebraska Medical Center):
Regarding the Johnson & Johnson vaccine: On April 12, 2021, in collaboration, the CDC and FDA  announced they would be pausing distribution of the Johnson & Johnson vaccine.  A 10-day pause gave health officials time to review additional data to better understand the degree of risk associated with the Johnson & Johnson vaccine related to a blood clotting disorder. It also gave federal agencies and the medical community time to determine and share information on the most appropriate treatment response. During that time, nine additional cases of the clotting disorder were identified, bringing the total number of known cases to 15 (among the nearly 7 million people who received the vaccine).
The decision to lift the pause is based on the experts' determination that the benefits of again administering the vaccine greatly outweigh the very small degree of risk associated with its use, particularly now that the risk and treatment protocols are better understood. The risk of blood clotting is much higher for people who contract COVID than it is for people who receive the J&J vaccine.
More information about the J & J vaccine.
Which vaccine is better?
All available vaccines effectively prevent moderate cases and are extremely effective at preventing the severe disease that can lead to hospitalization and death.  Adults and teens 16 years and old should take whatever vaccine is available. The Pfizer's two-dose COVID-19 vaccine is approved for children ages 12 -15 years.  Download this info sheet for additional information.
Is the vaccine effective immediately?
For full immunity:
   *Pfizer vaccine  - 7 days after 2nd dose.
   *Moderna vaccine - 14 days after 2nd dose
  *Johnson & Johnson vaccine - 28 days after single dose
*Those who are immunocompromised or with high risk conditions like diabetes, hypertension, or heart disease, etc., need at least six weeks after their final dose to ensure full immunity.
Will the vaccines protect people from the newer strains (variants) of the virus?
All of the vaccines provide some protection against known emerging variants.  
If a person has already had and recovered from COVID, do they still need to get vaccinated?
Yes. Most experts recommend getting vaccinated once 90 days have passed from a prior infection.  This is because data shows that some people with mild infections do not have full immunity, so those people may benefit from a booster vaccine to strengthen their protection against reinfection
Will we need to get vaccinated every year?
America's leading experts are in the process of determining how long the immunity from the COVID vaccines last and if people will need boosters to extend immunity. The FDA and the scientists and health and medical experts who developed the vaccines are continuing to study the virus and vaccines closely to understand how long immunity lasts and how well the vaccines protect against new mutations of the virus. While vaccines must be highly effective to be approved for use, no vaccine provides 100% immunity. Fully vaccinated individuals should continue to take precautions in public and when around unvaccinated people.
What does it cost to get vaccinated?
Vaccine doses purchased with U.S. taxpayer dollars will be given to the American people for free. Vaccine providers are allowed to charge an administration fee for giving the shot to someone. This fee will be paid by your insurance provider or Medicare. If you do not have health insurance, the vaccination is free.
When can I get vaccinated?
The state has been vaccinating Nebraskans based on prioritization because of either their risk of dying from Coronavirus like those in nursing homes and the elderly, or because of their risk of exposure, like healthcare providers. As of April 5th, Governor Ricketts announced Wednesday that health districts in the State can open up eligibility to anyone 16 or older.  Check here for the latest Nebraska information.  Health districts and local health departments may be prioritizing other age groups, such as adults 50 and older. For more information about eligibility in your county, visit your local health department website.
Lancaster County  As of May 5, 2021, all Lancaster County residents age 12 and older are eligible for vaccinations.  The Pfizer's two-dose COVID-19 vaccine is approved for children ages 12 -15 years. All minor children 18 years old and younger must be accompanied by a parent or guardian when receiving vaccine. Other vaccines should not be given two weeks before or two weeks after receiving COVID-19 vaccine.  Check for the latest Lincoln/Lancaster County information.   An online COVID-19 vaccine registration form for Lancaster County residents is available at COVID19.lincoln.ne.gov.  Those who do not have online access or who need assistance may call LLCHD's COVID-19 hotline at 402-441-8006 from 8 a.m. to 4:30 p.m. weekdays to register.  As vaccine doses become available, those who are registered will be given an appointment to be vaccinated. Appointments for vaccinations are dependent on vaccine supply and are not related to the order in which people register. 
In Lincoln, vaccines are also available by appointment or walk-in, at HyVee, WalMart, Sam's Club, Costco, and CVS pharmacies. Vaccines are available at Rely Care pharmacies with appointment.  As of March 29th, pharmacies participating in the Federal Retail Pharmacy Program will still vaccinate people in the current priority phase while also offering doses to anyone 18 and older.  Nebraskans can visit any available pharmacy regardless of jurisdiction.  The pharmacies are:
Wells Drug at 113 S. 4th St. in Albion

Alliance Community Pharmacy at 2409 Box Butte Ave. in Alliance

Ashland Pharmacy Inc. at 1401 Silver St. in Ashland

Clabaugh Pharmacy at 501 Court St. in Beatrice

Walmart at 1882 Holly St. in Blair

Walmart at 510 Linden St. in Chadron

Walmart at 818 E. 23rd St. in Columbus

Walmart at 1800 E. 29th St. in Crete

Emerson Apothecary at 1003 S. Main St. Ste 2 in Emerson

Walmart at 2831 Highway 15 in Fairbury

Walmart at 3010 E. 23rd St. in Fremont

Weaver Pharmacy at 1014 G St. in Geneva
Where can I be tested for COVID 19?
Drive-through testing is available from:
CHI Health St. Elizabeth: Autumn Ridge Family Medicine, 5000 North 26th St. and Southwest Family Health, 1240 Aries Drive.  Call either site to schedule an appointment: Autumn Ridge, 402-435-5300 and South West Family, 402-420-1300. 

Test Nebraska: Gateway Mall, 6100 "O" St., north parking lot of the former Sears store.  Tests are conducted from 8 a.m. to noon and 1 to 6 p.m. Monday through Saturday. For more information, call 402-207-9377
Testing is also available without an appointment at the three Bryan Urgent Care locations, 7501 S. 27th St., 5901 N. 27th St. and 4333 S. 86th St. To check wait times, call 402-481-6343.

Do we have to continue health measures like wearing masks, social distancing, hand sanitizing, and avoiding crowded and confined spaces after being vaccinated?  
Although the current vaccines are 94-95% effective, they are not 100% effective and full immunity is not present until several weeks after the 2nd shot.  Until community spread drops to very low levels, wearing masks around unvaccinated people is advised.  Once we have a sufficient number of people vaccinated against COVID we should be able to return to our lives.  If you are fully vaccinated against COVID-19, you can enjoy the outdoors without wearing a mask or staying 6 feet apart except in crowded areas.  Indoors, if you are fully vaccinated and there is sufficient ventilation, you can resume normal activities without masks or distancing, except in crowded spaces and where masks and distancing are required by federal, state, local, tribal, or territorial laws, including local business and workplace guidance.
Are we required to get the vaccine?
No, but it is our best chance at returning to our lives by keeping ourselves, our loved ones, our community, and our economy safe and healthy.  However, employers may require employees to get vaccinated, similar to how many healthcare facilities may require their employees to be vaccinated for Hepatitis B or Influenza.
When might we expect to go "back to normal"?
Once we achieve "herd immunity" (meaning over 80% of our population is vaccinated) and community spread drops to very low levels, then we will be able to get back to our lives in a "new normal".