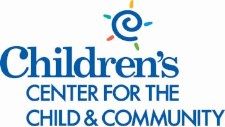 Center for the Child & Community 
Expands in Lincoln With New
Outpatient Specialty Clinic
The mission of Children's Hospital & Medical Center's is to improve the life of every child—through dedication to exceptional clinical care, research, education and advocacy. Children's Hospital & Medical Center is expanding its services in Lincoln and across the state to better serve the needs of Nebraska families. 
As part of Children's Hospital & Medical Center, the Center for the Child & Community (formerly Teach a Kid to Fish), is  headquartered at Nebraska Innovation Campus in Lincoln.  The Center is led by Karla Lester, M.D., who also serves as medical provider for Children's HEROES pediatric weight management clinic in Lincoln. A longtime pediatrician-turned-community advocate, Lester has seen first-hand the need for a coordinated approach to children's health. Children's Center for the Child & Community aims to help communities support children in the ways they need it most—through their health, safety and well-being. The Center focuses on the three things it takes for a child to thrive—a safe environment, sound nutrition and healthy relationships. Half of Nebraska children live in or near poverty.
Nearly half qualify for free or reduced meals at school. More kids than ever are obese, and health and safety challenges abound. The Center for the Child & Community works to empower communities to value and support the health, safety and well-being of every child through research, partnerships and advocacy, as well as through formulating policy and creating training and model programs for communities to use. Through these efforts, the Center works to provide children with the opportunity to reach their full potential.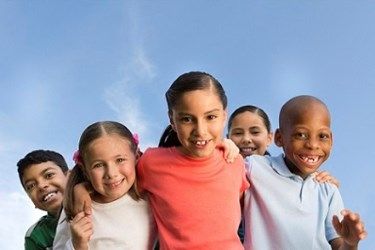 Outpatient Specialty Clinic
Children's new outpatient specialty clinic, which will be located at Madonna's Lincoln Campus, 2121 South 56th Street, will make receiving high-quality specialized pediatric care more accessible and convenient for thousands of Lincoln area children and families later this year. Patient volumes have steadily climbed at Children's Lincoln outpatient clinic facility at 86th and Pioneers Boulevard since it opened in 2008, ultimately outgrowing the space. In 2016, the location saw more than 2,100 patients, logging more than 5,400 clinic visits. Meanwhile, many Lincoln families still travel to Children's Specialty Pediatric Center in Omaha to receive care; last year, around 2,000 patients were seen from Lancaster County alone. The 12,000-square-foot space the campus will triple the capacity available at the current clinic when the scheduled move is complete in September, allowing Children's to bring other specialty services to Lincoln.  For more information, visit our website, email us, or call Rick Helweg at 402-480-6874.