MilkWorks is a non-profit, community breastfeeding center in Lincoln, Omaha, and York, providing a wide range of education, support and clinical services to help mothers breastfeed their babies.
Breastfeeding Consultations
MilkWorks offers a dedicated & experienced team of Lactation Consultants and Breastfeeding Educators. Our International Board Certified Lactation Consultants (IBCLCs) work one-on-one with moms & babies who are experiencing issues with latch, milk removal or supply, weight gain, or any breastfeeding concern.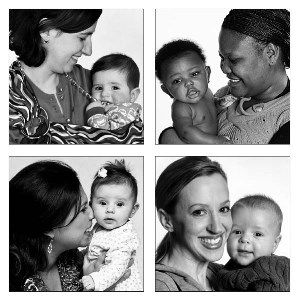 Breast Pumps + Scales
MilkWorks is in-network with ALL major private insurance plans and ALL Nebraska Medicaid plans for breastfeeding consultations and breast pumps. We carry high quality Spectra & Medela Personal Use Pumps (PUPs), and we file directly with insurance. Our process is simple, and most moms go home with a breast pump the same day.
Information + Classes
The MilkWorks Breastfeeding Information Center is based on years of experience, current best practices, and the latest research. It is available 24/7 on our website, or by calling either location during open hours. We offer classes that cover breastfeeding basics, tips for returning to work, and introducing solids.
Baby Weigh Station
Drop in and weigh your baby on an accurate digital scale during our open hours, 6 days a week! No appointment or fee is required. We will fax a report to baby's doctor upon request.
Mom Talk Groups
Bring your baby and join other moms at one of our Mom Talk groups! Discuss the ups and downs of being a new mom & share breastfeeding information. Weekly groups are led by a Breastfeeding Educator or IBCLC. No need to register, no fee to attend & older siblings are welcome.
Community Outreach
We have Community Outreach locations in Lincoln, Omaha, and throughout Nebraska for baby weigh stations, breast pumps & consultations.
Shop Local!
We carry high quality breastfeeding and baby care products for mom and baby. Proceeds from our retail sales support our education and outreach programs.  Visit our website.
MilkWorks Locations and Hours
Lincoln | 5930 S. 58th Street | Trade Center at 58th & Old Cheney | 402.423.6402
Omaha | 10818 Elm Street | Rockbrook Village at 108th & Center | 402.502.0617
Monday-Saturday 9am-5pm | Open Tuesdays until 8pm