SUMMER FUN
There are many opportunities to get out, be active and have fun during summer in Lincoln. Lincoln residents of all ages can enjoy Lincoln Parks and Recreation's 126 parks, 132 miles of trails, seven recreation centers, 9 public pools, 5 city golf courses, Pioneers Park Nature Center, Woods Tennis Center and Team Sports Programs. We encourage you to include Parks and Recreation activities on your summer "To Do" list! Here are a few things to start your list.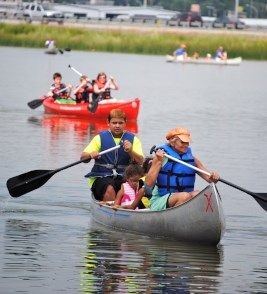 Enjoy the sunset while canoeing on Holmes Lake the last Wednesday of the month from 5:30-7:30
Register for the Inaugural Feet First Fun run on Saturday, July 9th at Mahoney Park.
Get moving at one of the many free Fitness classes offered at Jane Snyder Trail Center as part of the Move More Lincoln Wellness Series.
Get fit at one of our many free Water Fitness Classes offered at area swimming pools.
Download the Otocast App and participate in the "Art in the Park Scavenger Hunt"
Sign up now for FUNdamental Summer Day Camps
Summer recreation programming for youth grades K-7 focus on fun, friendship, fitness and healthy lifestyles choices. Activities include the development of social skills, along with character education and an emphasis on nutrition. Camps are offered Weekdays 7 AM to 6 PM at 8 locations across town.
Spend the summer immersed in nature, hiking, exploring and going on adventures with your friends at Pioneers Park Nature Camps.
Crunch and Lunch is a free and fun program for youth who have completed K-5 grades. AmeriCorps members will provide quality recreational experiences and academic enrichment that promotes creativity, teamwork, and healthy lifestyles. Breakfast will be served from 9:00-9:30 am at Peter Pan Park and a hot lunch will be served from 12:00-12:30 pm at ConnectioN Point.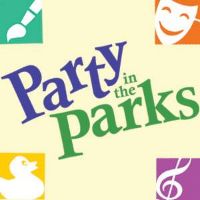 It's a Party and EVERYONE is invited!
There is no better time than now to get out, be active and have fun!  Party on the Plaza is Saturday, May 19 from 4-7pm which is also National Kids to Park Day.  Join us for an evening of art on the plaza.  Kids of all ages will enjoy mud sculpting, bubble painting, chalk painting, super human photography and a life size kaleidoscope. Begin the Art in the Park Scavenger Hunt and enjoy performances by The Lincoln Continentals and Goodrich Step Club.  For more information or to register for these or other programs visit the Lincoln Parks and Recreation website at parks.lincoln.ne.gov.