January 2014-Community Health Endowment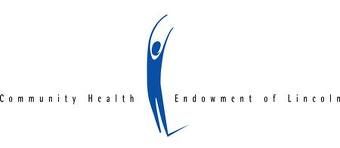 Since its inception in 1999, CHE has returned more than $19 million to the community in the form of grants to support our vision of Lincoln as the healthiest community in the nation. These grants have ranged from smaller one-time grants for educational events to larger grants tackling more complex issues such as integrating medical care and behavioral health, creating a more physically active Lincoln, and creating medical homes for people in our community who are uninsured.
People who haven't been in Lincoln long may not remember that CHE was created from the proceeds of the sale of Lincoln General Hospital by the City of Lincoln. That created our focus on health and healthcare for Lincoln and Lancaster County, especially among people at highest risk for the poorest health outcomes.
In addition to providing funding for health-related projects, CHE convenes people around critical issues. "We feel that if you get the right people around the table and provide an opportunity for ideas to flow, great things can happen." says Lori Seibel, CEO of CHE.
Last fall, CHE held its first series of Community Conversations. The inaugural series focused on Health Equity, and more than 300 people participated in these conversations. We're currently planning our next series of conversations and welcome the community's input on emerging topics of interest.
Our staff works hard to keep ourselves healthy and physically active as well. Since our location at 250 North 21st Street is at the convergence of many of Lincoln's trails, some of our staff bike to work. It's also a great place for lunchtime walks – all of that weather permitting, of course.
One of our recently funded successful projects is The Lincoln Community Breastfeeding Initiative. This project of Partnership for a Healthy Lincoln and the Lancaster County Medical Society is helping babies get a healthy start to life. By standardizing the information pregnant women and new moms get about breastfeeding, the project hopes to increase the rate and duration of breastfeeding. This project was consistent with several of CHE's values: Collaboration, Innovation and Community Expertise. Because of the strong relationships formed during this one-year grant, the work of the Initiative will continue beyond the grant period, and that's a win-win for everyone!
Learn more at www.chelincoln.org/