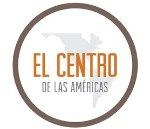 El Centro Celebrates Cinco de Mayo at Lincoln Unites!, Welcomes New Director
El Centro de las Americas El Centro de las Américas, originally known as the Hispanic Community Center, was founded in 1982 and became a non-profit in 1983. In the last 30 years, El Centro has provided family, youth, education, and health programs and outreach for Lincoln's Hispanic/Latino community, providing tools to help our community improve their quality of life.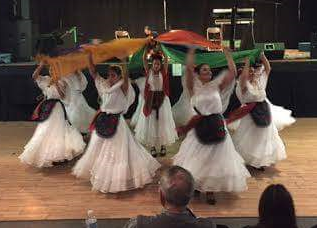 El Centro promoted Cinco de Mayo, a celebration of spring and Hispanic culture, as part of the new Lincoln Unites! festival.  The event included art, music, dance, and good health from several cultures, united in one event on April 30th.   El Centro always takes the opportunity at holiday celebrations to also promote good health.  El Centro's booth at Lincoln Unites! included information on nutrition, tobacco cessation, the healthcare insurance marketplace, domestic violence, youth programs, GED programs, breast cancer awareness, and fitness opportunities. 
El Centro's annual fundraising event, Wine! Chocolate! Tango!, held this year in March at the Del Ray Ballroom featured the Lincoln Tango Club, a selection of Latino wines, and gourmet chocolates.  The event welcomed supporters from all over the city, raising $21,000 in support of El Centro programs and outreach to the Latino/Hispanic community.
El Centro also welcomed their new director, Romeo Guerra, a veteran of community health and Latino community advocacy in April.  Director Guerra succeeds Roger Garcia, who left to pursue his doctorate.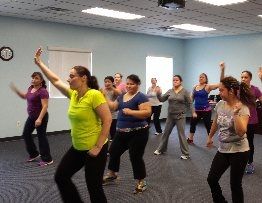 El Centro continues to offer Zumba fitness classes for women twice weekly with some great results that include weight loss and increased energy.  For more information about health and fitness programs, contact Veronica Fleharty at veronica@elcentrone.org.  For general information visit www.elcentrone.org or call 402-474-3950.