November 2014 - Lincoln YMCA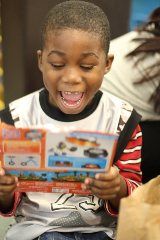 Healthy Choices For Spirit, Mind and Body
At the Lincoln YMCA, we take pride in promoting holistic health—spirit, mind and body—for our youth, families and the community.  Here are just a few of our November wellness initiative:
For the Health of Spirit
It's the holiday season. At this magical time of the year, we at the Lincoln YMCA start to think about the Giving Tree! The Giving Tree is a wonderful event when the Lincoln YMCA Association comes together to help provide gifts to over 400 students at Elliott Elementar,y providing new toys, clothes, and games for their winter break.  Although the needs at Elliott are great with 92% of the students qualifying for free and reduced lunch, the Elliott Community is a strong one. It is filled with resilient families who love their kids and want the best for them; teachers and staff who work hard to fill every child's academic needs; and most of all, the students of Elliott Elementary are creative, talented, and filled with the potential to be world changers.  You can make the holidays a little brighter for Elliott students by visiting any YMCA location to  grab an ornament off our Giving Tree and purchasing a gift for that age group under $20, then returning the unwrapped gift to the Y by December 5th.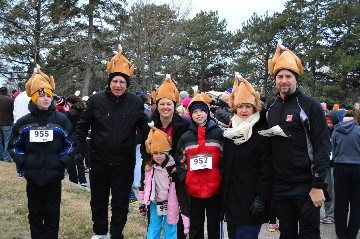 For the Health of Mind
The Lincoln YMCA hosts a variety of ways to stay focused on your wellness during the holidays. The YMCA Turkey Trot is a fun, healthy, family-focused way to start Thanksgiving Day. Over 1,000 runners have made this a holiday tradition choosing from a 5K Run, 1 Mile Fun Run/Walk or a 3x1-Mile Turkey Leg Relay. Participants dress in their holiday best for a costume contest, frozen turkeys are awarded to the winners along with other door prizes, fun and refreshments. All proceeds benefit our Annual Fundraising Campaign-Strong Kids providing reduced rates on our programs and services to youth and families in need.  We also feature a Holiday Wellness Challenge for our members, where staying active and maintaining their current health wins them prizes. We host a cycle-a-thon at our Downtown location to raise additional funds for our Annual Campaign-Strong Kids. And we offer some fun and safe activities for our youth at YMCA Camp Kitaki's New Years Live campout.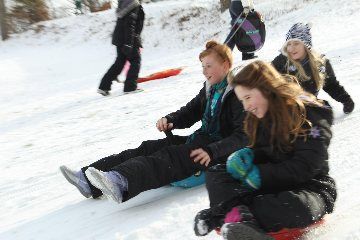 For the Health of Body
During the month of November we also bring focus to National Diabetes Awareness Month. As a leading voice committed to improving the nation's health and well-being, the Lincoln YMCA encourages people to learn their risks for prediabetes and type 2 diabetes and take the steps to prevent the disease. We provide information on our website, ymcalincoln.org/diabetes, and feature tips and tools in each of our locations to remind members that November is a great time to take stock of their wellness and ensure they, their friends and family are on the right track.