July 2014 - Teach a Kid to Fish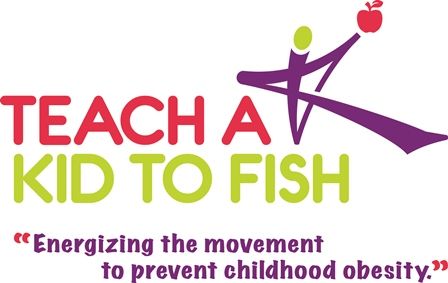 Teach a Kid to Fish invites everyone to lace up those running/walking shoes again in support of our mission to prevent and reduce childhood obesity by empowering Lincoln children and families to eat healthy and be active. Teach a Kid to Fish envisions creating community solutions for children's health.
Join us for the 3rd Annual ENERGY Events. The ENERGY Walk and ENERGY 5K are community events held in partnership with the Nebraska Sports Council and are a part of the Cornhusker State Games.
WHAT IS THE ENERGY WALK? Modeled after the Cornhusker State Games Volkswalk, the third annual ENERGY Walk is a family-friendly event for all ages, benefiting Teach a Kid to Fish. From babies in strollers to fast-paced grandmothers, ENERGY Walk is a great way to be part of the Games with a 2-mile stroll or a 10k trek.
This year's ENERGY Walk will be on Saturday, July 19 and be held in the neighborhood around Lincoln Southeast High School. To register and for more information go to:
http://www.cornhuskerstategames.com/energy_walk
WHAT IS ENERGY 5K? The Cornhusker State Games family-friendly road race benefiting Teach a Kid to Fish. Put on your running shoes and bring out the family for this unique 5K road race through the beautiful and scenic Fallbrook neighborhood. REGISTRATION FOR THE ENERGY 5K HAS BEEN EXTENDED TO TUESDAY, JULY 22ND!
This year's ENERGY 5K will be held in the Fallbrook neighborhood on Saturday, July 26th. To register and for more information go to: