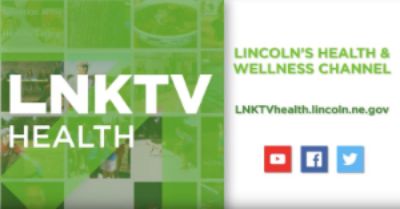 Eight Years ...
and Going Strong
For over 8 years, LNKTV Health has been committed to producing reliable and relevant programs accessible to anyone with access to either television or internet.
The channel prides itself in also being accessible for input from the public and community organizations. Currently, LNKTV Health partners with over 40 local, national and even international organizations to produce and/or distribute programs to an increasingly diverse viewership.  While it is at heart a television channel, it is aware of that viewers are changing how to watch programs and learn about important topics. 
Viewership Grows 10-Fold
Over 95 percent of LNKTV Health's programs are available on their YouTube channel.  With over 1000 videos produced and available to viewers not only locally, but worldwide, the channel's viewership in the last 2 years has grown by roughly 10-fold.  While some of the most popular programs are exercise programs for all ages, the channel also covers many topics, including healthy eating, simple fitness tips, chronic and communicable diseases, and community conversations on important and timely subjects, relevant to the Lincoln community.
For viewers that prefer to watch programs from a television channel or check out programs produced by partners such as the Centers for Disease Control (CDC), the World Health Organization (WHO) or the American Heart Association, they can find program schedules, stream the channel live or access video-on-demand at lnktvhealth.lincoln.ne.gov.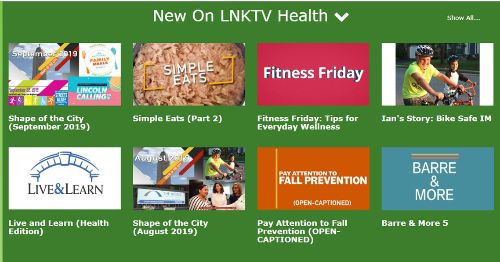 LNKTV Health is always looking for more ways to educate the public on affordable health and wellness programs, activities and events led by either government, private or non-profit organizations across our community.  It strives to be a hub for health information and education for this area and in doing so, helps carry on its mission to help Lincoln become the healthiest community in the nation. This mission led to the creation of the LNKTV Health community calendar with local, low-to-no cost, health and wellness events.  Whether it is a support group, health fair, healthy cooking class, or a fun run or biking event, the calendar is full of numerous events that are relevant to variety of people.  To check it out, go to lincoln.ne.gov (keyword: wellness calendar).
The channel is connecting the community even more to wellness events with live coverage and posts through Facebook, Twitter and/or Instagram (@LNKTVhealth).  Click on the link to view LNKTV Health's locally produced programs, on YouTube channel LNKTVhealth.  On television, LNKTV Health on Allo channel 3, Kinetic channel 1010, and Spectrum channel 1301.  To view a TV schedule or view a program via video-on-demand, click here.  If someone has a health or wellness related event they would like on the calendar or a possible show topic, email Melissa Fuller .