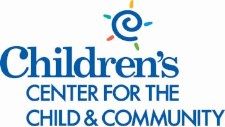 Improving the Life of Every Child
Children's Center for the Child & Community is the community outreach and advocacy hub of Children's Hospital & Medical Center. The mission of Children's is to improve the life of every child—through dedication to exceptional clinical care, research, education and advocacy.
Today, families from across a five-state region and beyond seek the pediatric experience and expertise of Children's; more than 250,000 children each year receive care at Children's.  In Nebraska, children from nearly every county have been cared for by Children's, increasing the demand across the state to better serve the needs of Nebraska families. Children and families deserve the right care at the right place at the right time.  At Children's, no child is turned away due to the inability to pay. 
In 2016, Children's established the Center for the Child & Community at the University of Nebraska's Innovation Campus to be positioned as a statewide community outreach and advocacy partner.  The Center focuses on the three things it takes for a child to thrive—a safe environment, sound nutrition and healthy relationships. The mission of the Center is to empower communities to value and support the health, safety and well-being of every child through research, partnerships and advocacy, as well as through formulating policy and creating training and model programs for communities to use.
Learn more about the Center team and advocacy efforts.  Sign-up and join Children's new Child Health Champion Network to stay informed and receive a quarterly e-news blast starting in January 2019.  Together, we can speak up #ForEveryChild.