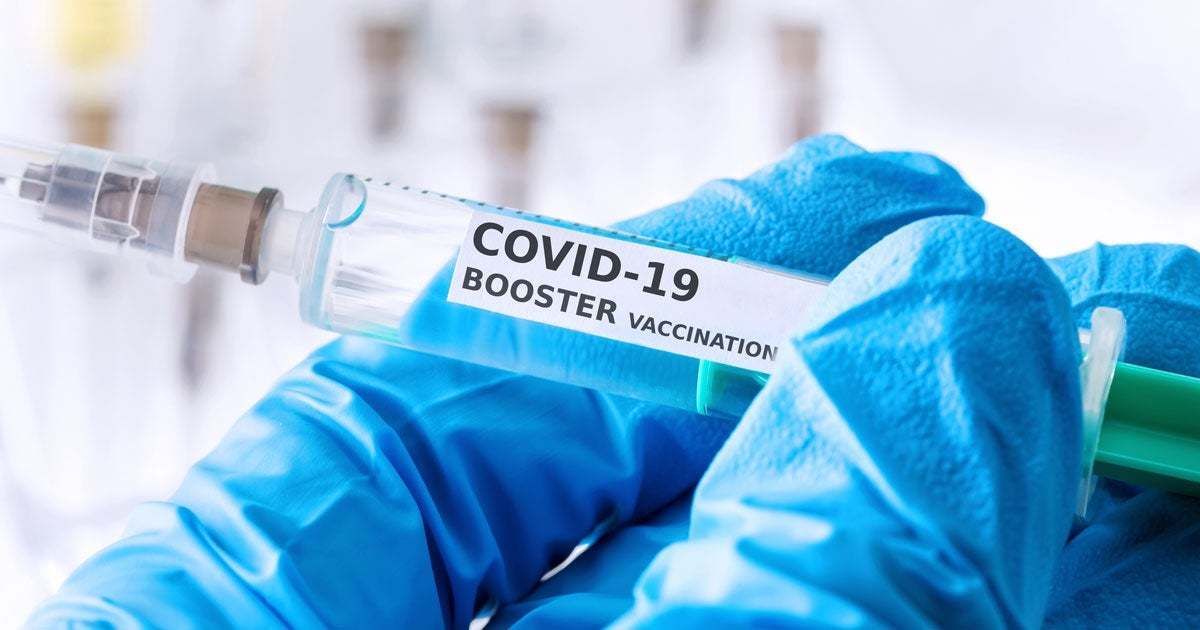 COVID 19 Vaccine Booster Shots - Frequently Asked Questions
Why should I get a "booster"?
Protection provided by the original shot(s) has begun to decrease over time. The booster helps people maintain strong protection from severe illness from COVID. Boosters strengthen the antibody response—but equally important, they broaden the ability of the immune response to recognize more variants. 
Are the COVID booster shots safe?
FDA and CDC have determined these booster shots are safe and effective, based on the latest data and evidence, after a thorough, independent, and transparent review process.  However, in December 2021, the CDC stated a preference for mRNA vaccines boosters (Pfizer or Moderna) based on effectiveness and safety.
Who should get a booster?
Everyone age 5 and older should get a booster:
Moderna recipients age 18 and older should get a booster at least 5 months after their second shot.

Pfizer recipients age 5 and older should get a booster at least 5 months after second shot.

Johnson & Johnson recipients age 18 and older should get a Pfizer or Moderna booster at least 2 months after initial shot.
Adults age 50 and older and some immunocompromised individuals are now eligible to get a fourth dose (2nd booster) of the Pfizer or Moderna vaccines at least 4 months after their first booster whether they received a Pfizer, Moderna, or Johnson & Johnson booster. Older adults—especially those with underlying medical conditions—and people with compromised immune systems are at higher risk of severe COVID-19, and are among those most likely to benefit from the additional protection of a second booster shot.
The CDC recommends that people who received the Johnson & Johnson vaccine get the Pfizer or Moderna booster. The CDC advises people who got a Pfizer or Moderna vaccine to get the same booster as their initial vaccine, but allows them to mix and match (i.e., get a different COVID-19 booster than their initial vaccine) depending on preference or availability—with the exception of children and adolescents age 5-17 who are only eligible to receive the Pfizer vaccine.
The emergence of the Omicron variant and subvariant underscores the importance of vaccination, boosters, and preventive efforts to protect against COVID-19. The COVID-19 vaccines continue to be highly effective in reducing risk of severe disease, hospitalization, and death. The latest data shows that booster doses significantly increase protection from the Omicron variant, with the goal of ensuring that people have optimal protection against COVID-19 infection, severe illness, and death.
If I got vaccinated and then got COVID, do I need a "booster"?
While you gain some extra immunity from having COVID, evidence shows that a booster will provide the added protection needed to reduce the risk of re-infection and protect against severe illness, hospitalization and death.
Can I still get COVID even if I get a booster?  If so, why should I get one?
A booster gets you back on your feet faster and will keep an otherwise healthy person out of the hospital.  If you are boosted and exposed to COVID 19, it will take 4 - 5 days for your immune system to fully kick in.  The Omicron variant has a shorter incubation period than other variants and can make you sick in as little as 2 - 3 days.  This means that if you catch Omicron, you might only be sick for a day or two before your immune system fights it off. Without a booster you could be sick for much longer and even become seriously ill.
What are COVID booster side effects?
After getting vaccinated for COVID-19, you might experience some temporary symptoms similar to those you might notice when you get a flu shot, such as a sore, swollen arm where you got the shot. You might run a fever and experience body aches, headaches and tiredness for a day or two. Chills, swollen lymph nodes can also occur.  These symptoms do not mean you are sick. They signal that your immune system is responding to the shots and building up protection against the coronavirus.
Will booster shots be the same formulation as existing vaccines?
Yes, currently COVID-19 booster shots are the same formulation as the current COVID-19 vaccines. However, in the case of the Moderna COVID-19 vaccine booster shot, it is half the dose of the vaccine people get for their initial series. Variant specific vaccine may be available at a later date, but the original formulation still provides protection.
Can people mix and match vaccine brands for their booster shot?
Eligible individuals may choose which vaccine they receive as a booster dose. Some people may have a preference for the vaccine type that they originally received and others, may prefer to get a different booster. CDC's recommendations now allow for this type of mix and match dosing for booster shots. If you have lost your CDC COVID-19 Vaccination Record card or don't have a copy, contact your vaccination provider directly to access your vaccination record. 
Will the booster shot also be free?
COVID-19 vaccines are available for everyone at no cost, including the booster shot. Vaccines will continue to be given to all people living in the United States, regardless of insurance or immigration status.
Will providers accept anyone who says they're eligible to receive a booster shot? Will people need to show a doctor's note/prescription or other documentation?
Individuals can self-report that they are eligible and receive a booster shot wherever vaccines are offered. This will help ensure there are not additional barriers to access for this vulnerable population receiving their booster shot.
Does this change the definition of "fully vaccinated" for those eligible for booster shots?
Until the official definition changes, people are still considered fully vaccinated two weeks after their second dose in a 2-dose series, such as the Pfizer or Moderna vaccines, or two weeks after a single-dose vaccine, such as the J&J/Janssen vaccine.  However, since immunity effectiveness appears to drop to about 50% at around 6 months after receiving the second Pfizer or Moderna or the single does of the J & J vaccine, a booster is required to bring efficacy back up to 90%+.
How long will the protection from a booster last?
There are no real clear definitive answers, and scientists are learning more everyday.  But one thing has become clear: A booster shot is key to avoiding the ravages of the now-dominant omicron variant.  During December of 2021, unvaccinated adults ages 18 through 49 were 30 times more likely to be hospitalized than their boosted peers, federal data show. Looking at the 65-plus age group, the difference shoots up to 51 times more likely. What's more, the risk of dying from COVID-19 during January 2022 was 41 times higher for unvaccinated adults than for those with their booster shot. 
Research collected during the omicron wave and published by the Centers for Disease Control and Prevention (CDC) found that about two months after a Pfizer-BioNTech or Moderna booster shot, the vaccine's effectiveness against hospitalization was around 90%. Four months out, it was about 80% is still a good protective area.   It's also considerably higher than the level of protection against hospitalization provided by two standard doses of an mRNA vaccine, which fell to about 54% roughly five months after vaccination.  Despite the initial decline, scientists say the strong degree of protection against severe outcomes could hold steady even longer in some people.
Why will some people get a 4th shot (second booster)?  Will more people need to get additional boosters?
On March 29, 2022, the CDC updated booster dose guidance to expand eligibility for some people to get a second vaccine booster. Adults age 50 and older and some immunocompromised individuals are now eligible to get a second Pfizer or Moderna booster dose at least 4 months after their first booster (whether they received a Pfizer, Moderna, or Johnson & Johnson booster). Older adults—especially those with underlying medical conditions—and people with compromised immune systems are at higher risk of severe health impacts if infected by COVID-19, and are therefore among those most likely to benefit from the additional protection of a second booster shot. Individuals in these groups should consult with their health provider if they have questions about getting a second booster.
Booster doses are common for many vaccines. The scientists and medical experts who developed the COVID-19 vaccines will continue to watch for signs of waning immunity, how well the vaccines protect against new mutations of the virus, and how that data differ across age groups and risk factors. To date, booster doses have been effective in boosting immunity against new variants of COVID-19 and extending protection of the vaccine against serious illness.
Where can I get a booster?
Boosters are available through most local pharmacies.  If you are unable to get the booster at your original vaccine location, vaccines.gov can make the process easier. This free resource provides accurate and up-to-date information about vaccination services in your area. You can also text your zip code to 438829, or call 1-800-232-0233 to find locations near you in the U.S.  Children 5 - 17 years of age can receive a booster from their pediatrician.
Is it safe to co-administer COVID-19 vaccines with other vaccines, like flu? 
Yes, if a patient is eligible, both flu and COVID-19 vaccines can be administered at the same visit, as recommended by CDC and ACIP. In addition to flu vaccine, COVID-19 vaccine can be given with other vaccines as well.
If I have been vaccinated and boosted, do I still need to wear a mask?
If you are a healthy individual and you live in an area with a low transmission rate, you are less likely to need to continue masking. Wearing a KF94, N95 or KN95 mask is still recommended if you are immunocompromised, work in a high risk setting, live with someone who is high risk, or living in an area with a high transmission rate of infection.