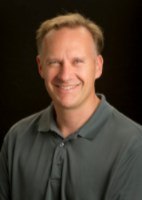 Prior to starting Partnership for a Healthy Lincoln, Dr.Rauner spent 15 years working as a family physician taking care of rural and underserved populations. He began working on community health issues after seeing the toll on health that obesity was taking on his patients. 
As president of Partnership for a Healthy Lincoln (PHL), he leads PHL's community level efforts to improve health by decreasing obesity rates and improving fitness levels, especially in school children.  PHL has been recognized nationally by the Robert Wood Johnson Foundation (the world's largest philanthropy dedicated to public health) for its work in collaboration with community partners.
Dr. Rauner is a past winner of the Service Award from NAHPERD, Nebraska's state association of health and physical education teachers for innovative and passionate work in reducing childhood obesity and improving fitness in school students. His work on the relationship of academics to fitness has been published nationally in the Journal  of Pediatrics.  He also serves as a member of the National Quality Forum (NQF) Disparities Standing Committee. The NFQ is a not-for-profit, nonpartisan organization that works to catalyze improvements in healthcare with a mission to help our nation achieve better and affordable healthcare, and improve the overall health of Americans. 
To improve cancer screening and vaccination rates, Dr. Rauner co-developed the Nebraska Physicians Cancer Screening Initiative and the Lincoln Physicians HPV Initiative, project managed by Partnership for a Healthy Lincoln.  He also serves as Chief Medical Officer of OneHealth Nebraska, an accountable care organization.  Dr. Rauner lives in Lincoln with his wife, Lisa, also a family physician, and their children.