Community Crops  
Growing Food and Community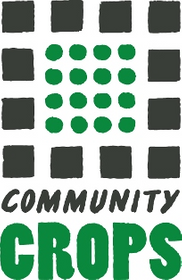 Community Crops provides education, advocacy, and resources to grow local food. Amid the COVID-19 pandemic, growing local food has new challenges, but also a renewed sense of urgency.
Community Crops operates eleven gardens across Lincoln. Nine are traditional community gardens, where families apply during the winter months for a plot and pay on a sliding scale basis for their space. Gardeners have access to water, tools, seeds, plants, and more. Two special project gardens focus on specific communities and are not open for general rental.
Over 90 families are on the waiting list for gardens this year, showing a strong need to continue creating spaces for people to grow their own food. Community Crops has responded by working to install donation plots at the majority of community garden sites. These are spaces that for one reason or another are not rentable to families at this time, but are able to help address the short-term need created by this crisis.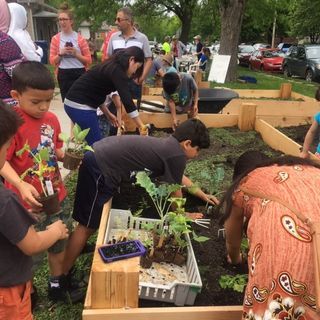 The Crops office is open by appointment only to the public and staff are working remotely as much as possible. The organization has found new ways of approach annual events to keep the community safe. "We quickly moved our annual Plant Sale to an online pre-order, drive-thru pick-up model and were blown away by the positive response we received from the community," said Megan McGuffey, Executive Director. "This year you can expect us to continue trying new ways of doing business to continue traditional Crops events in creative ways."
Another change this year is the new storefront at the 11th & B headquarters, offering another source of fresh, healthy food in the heart of the city. The Union Bank & Trust Veggie Van and storefront will be paired with a new online store, offering options for online ordering of pre-packed boxes for pick-up, with produce sourced from the beginning farmers working hard at the Prairie Pines Training Farm this season.
Donations to Community Crops help maintain and grow all of these amazing programs and more. Donations can be made at communitycrops.org or mailed to: Community Crops, 1301 S. 11th St., Lincoln, NE 68502. Crops is also expanding individual volunteer opportunities this summer (information on the website). For more information on how you can help, email Megan McGuffey or call her at (402)-474-9802.