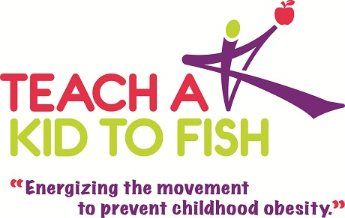 January 2015 - Teach A Kid To Fish
Teach a Kid to Fish is proud to announce the opening of the HEROES Clinic in Lincoln in collaboration with Children's Hospital and Medical Center, YMCA, and University of Nebraska Department of Psychology.
HEROES (Healthy Eating with Resources, Options and Everyday Strategies) is a comprehensive, multidisciplinary weight management program at Children's Hospital & Medical Center designed specifically for children and adolescents. The HEROES program includes experts in nutrition as well as subspecialists who help not only the child but the entire family.
Karla Lester, M.D., a Lincoln pediatrician and Executive Medical Director of Teach a Kid to Fish, will help facilitate the Children's HEROES program in Lincoln as its medical director. "When kids are overweight or obese they often have a co-morbidity like diabetes," says Dr. Lester. "These children need more than a gentle push. They need an intervention like HEROES."
The Lincoln branch of the program is a collaborative effort that began when Dr. Lester and Cristina Fernandez, M.D., a Children's Specialty Physician pediatrician who serves as medical director of the HEROES program in Omaha, met with Kathy English, executive vice president and Chief Operating Officer at Children's, and Peg Miller Evans, MSW, Ph.D., manager of the Eating Disorders Program and HEROES Program at Children's. "Obesity is a chronic disease and our HEROES Clinic provides a long-term treatment program," says Dr. Fernandez. "We are very excited to be bringing the program to Lincoln. There are so many children we'd like to reach who live two or three hours away from Omaha but are within minutes of driving to Lincoln."
The Lincoln HEROES program will be based at the Children's Specialty Pediatric Clinic at 86th Street and Pioneers Boulevard. The fitness sessions will take place at the Fallbrook YMCA.
For more information, contact Teach a Kid to Fish at info@teachakidtofish.org