Lincoln YMCA Planning for Spring Events, Activities, and Exercise
There's no better time than Spring to invest in your total health – mind, body, and spirit. There's something about the season that just makes life seem a little more special. The sun is shining, everyone is smiling, and school is almost out for the summer. Spring symbolizes the season of fresh starts, new routines, and a commitment to health after the hibernating months known as winter in Nebraska.
With four facilities in Lincoln, along with Youth Sports and the association's overnight resident camp, YMCA Camp Kitaki, the Lincoln Y has been a gathering place for the community for over 150 years. There's never a shortage of activities, everyone is invited to join in for another great spring (and summer) at the Lincoln Y.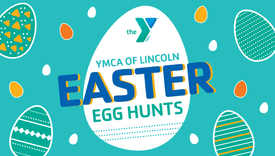 YMCA Easter Egg Hunts
Bring your Easter basket, hunt for eggs, and meet the Easter Bunny! Egg hunts are open to both Y Members and Community Members. Find more information on each event here.
 
April 7 – Fallbrook YMCA, 700 Penrose Dr, Ste B
April 9 – Cooper YMCA, 6767 S 14th St
April 11 – Copple Family YMCA, 8700 Yankee Woods Dr, Ste B
April 13 – Northeast YMCA, 2601 N 70th St
YMCA Healthy Kids Day® - Saturday, April 30​​​​​​​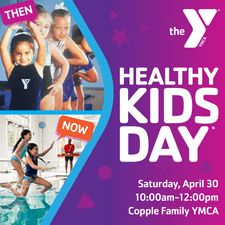 Celebrating its 30th anniversary in 2022, Healthy Kids Day is the Y's national initiative aimed at improving the health and well-being for kids and families. Held from 10:00am - 12:00pm at the Copple Family YMCA, this year's event will feature healthy activities, cooking demonstrations, arts and crafts, and friendly competitions to motivate and teach families how to develop and maintain healthy routines at home. YMCA Healthy Kids Day is a fun, free community-wide event to kick off summer and remind families how important it is for kids to stay active both physically and mentally. Find more information here.
YMCA Group Exercise…Let's Workout(side)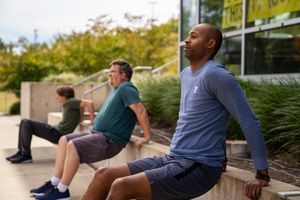 The Y offers group exercise classes for all ages, levels, and interests including cardio, strength training, cycling, water aerobics, and so much more! With warmer temperatures on the horizon, many Y instructors will take their Group Exercise Classes outdoors.
 
YMCA Summer Camps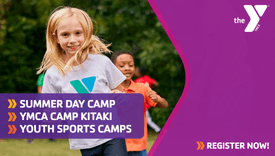 At the YMCA, camping is a way of life. Whether it's experiencing nature and creating lifetime friendships at the overnight resident camp, Camp Kitaki, learning to advance skills and develop as an athlete at one of the YMCA Youth Sports Camps, or simply spending the summer at a Y Summer Day Camp, the camps at Lincoln YMCA are unlike any others. Find the best fit for your child here.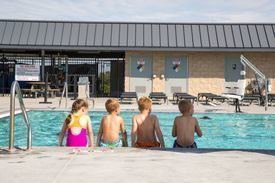 YMCA Outdoor Pools 
With three outdoor pools, the Lincoln Y is your home for summer fun! It's all here – lap lanes, water slides, and splash pads. You can even rent out the pool for your next birthday party or special event! Outdoor Pools will open Saturday, May 28.
For more information about all the great programs at the YMCA, visit their website.