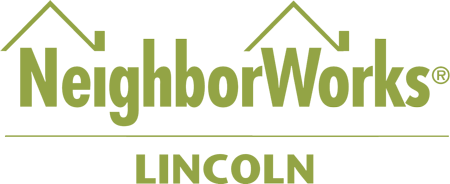 NeighborWorks Lincoln is a nonprofit organization with the mission to revitalize neighborhoods and support homeownership, keeping Lincoln a safe and prosperous community. NeighborWorks encourages better neighborhoods by:
Empowering strong resident leadership through collaboration with city departments and community partners;

Facilitating sustainable homeownership through homebuyer education and assistance; and

Developing desirable housing for economically diverse clientele in Lincoln's core neighborhoods.
Throughout its 36 years of service to Lincoln, Nebraska, NeighborWorks Lincoln has become a local leader in the community development sector and the preeminent facilitator of affordable homeownership opportunities. The current lines of business include (1) developing desirable housing through rehabilitation and construction, (2) strengthening neighborhoods by building capacity and empowering residents, and (3) facilitating sustainable homeownership through homebuyer education and an empowering down payment assistance program. All three lines of business work together to support neighborhood stabilization and advancement.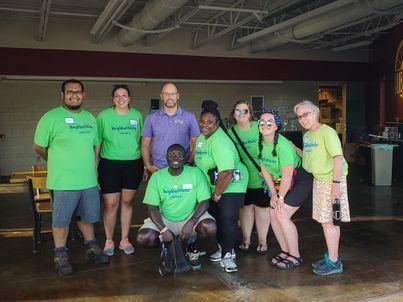 In June, as a local affiliate NeighborWorks Lincoln (team pictured) will join NeighborWorks America and the nearly 250 other NeighborWorks organizations serving communities across the country to celebrate National NeighborWorks Week. Every year, thousands of residents, businesses, and local elected and civic leaders across the nation participate in local celebrations of the impact NeighborWorks organizations have in their respective communities.
This year, NeighborWorks Lincoln is excited to invite the Lincoln community to two events during NeighborWorks Week.
NeighborWorks Impact Bike Tour: June 7 at 5:30pm
Grab your bike and join NeighborWorks Lincoln for a guided bicycle tour through parts of Lincoln. Along the tour, participants will have the opportunity to see and learn more about the impact NeighborWorks Lincoln has had throughout the Lincoln community. The tour will highlight past major development projects, infill new construction, and a project currently in development. The tour will start and end at the Jayne Snyder Trail Center. Registration is required. For more information and to register, visit the registration page.
Hawley Hamlet Neighborhood Block Party: June 10, 2022 at 5:00pm
The Hawley Hamlet exemplifies power of urban agriculture in building community. NeighborWorks Lincoln is honored to serve as a partner to the Hawley Hamlet and is excited to celebrate their work during NeighborWorks Week. The celebration will include block party activities, food, and a tour of the gardens as well as a preview of a future NeighborWorks Lincoln development in the neighborhood.  Registration is encouraged. For more information and to register, visit the registration page.
For more information about NeighborWorks Lincoln, please visit their website.