Community Crops
Helping Our Community Grow, Enjoy Local Food
The COVID-19 pandemic has put a spotlight on the importance of local food and Community Crops is drawing on its eighteen-year history to help. Community Crops will be tripling their food production spaces in the next year through a combination of greenhouse, garden, farm, and other urban agriculture spaces.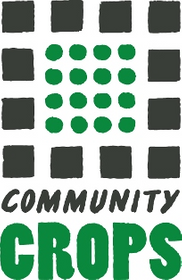 Community Crops provides education, advocacy, and experiences to grow local food. Crops help people build household food security (ensuring they have consistent, adequate access to healthy, nutritious, and culturally appropriate foods to live healthy and productive lives) and community food security (ensuring a greater supply of food grown in our region so we're more resilient to any disruptions in the food supply chain).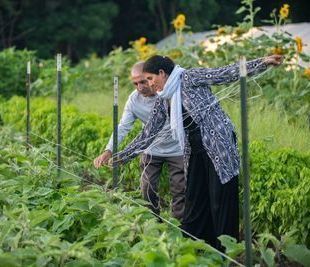 Throughout the city, their gardens allow families low-cost rental plots and access to resources such as free seeds and plants, tools, water, and technical support to help their gardens thrive. Crops will continue its donation/community pick program for the second year, creating spaces where any community member can harvest fresh produce. They are also distributing container garden kits for those that don't have access to traditional gardening spaces.
The farm program is adding a new farm site that represents a major expansion of land available to beginning farmers as well as research/educational opportunities. The greenhouse space will double this fall, helping Crops continue to support beginning farmers while providing plants to the community and their gardeners throughout the growing season. You can support the Community Crops farm program participants by visiting them every other weekend at the Sunday Farmers Market at College View starting May 16th. Market tours will help all community members access the market and resources like SNAP and Double Up Food Bucks more easily.
Community Crops is also excited to announce that they will be moving into a new office this summer, joining longtime partners NeighborWorks Lincoln on their campus. Megan McGuffey, Executive Director shared that: "This is an exciting opportunity to combine our skills in food production with the NeighborWorks team's skills in housing to create stronger, healthier neighborhoods."
You can help support Community Crops maintain and grow all of these amazing programs at communitycrops.org. Community Crops accomplishes their work with the support of many amazing volunteers. If you are interested in getting involved, call 402-474-9802 or email them.