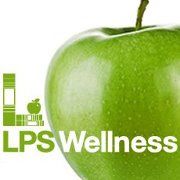 LPS Wellness
Many Partners, One Goal
Staying healthy has been a major undertaking for everyone, including families and students over these past two years.  Schools have faced special challenges in all areas of health. LPS is fortunate to have a collaborating group of experts supporting the health of students within the many facets of their educational day, shifting to meet the changes of the pandemic. Here are just a few examples.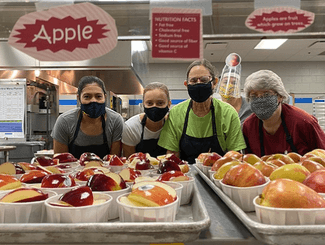 Nutrition Services has been able to provide free breakfast and lunch meals for all students on school days. This has led to many more students taking advantage of breakfast and school lunches, allowing some financial and time pressure relief for families. District registered dietitians work with families and student medical teams to support offerings that meet any student's medical or cultural needs. Family Consumer Science classes help students to learn culinary skills that include healthy cooking and safe food preparation.
In addition to the added pandemic related issues, School Health office staff continues to manage their already challenging day of helping students with chronic and acute health issues, head injuries, medication management, asthma plans and the natural issues that come with playground and physical education injuries.
Health Education classes are helping students learn about health management and lifestyle choices to maintain wellness while Physical Education helps students learn skills that promote safe and healthy participation in sports and physical activities. Older students learn self-monitoring and goal setting to make the most of their physical education and activity opportunities.
Efforts within classrooms are supported by before and after school programs, also known as Community Learning Centers (CLCs). CLCs offer hands on activities for both fun and continued learning, with each center customizing their programming to best meet the needs of the students and families they are serving.
Teachers are working hard to keep their classes moving forward with learning.  Some student mental health issues are hidden, or disguised as changes in grades or behaviors. With spiking rates of anxiety and depression, school social workers, counselors and psychologists collaborate with school administration and teachers to help maximize support for each student and work with parents to find the best wellbeing strategies.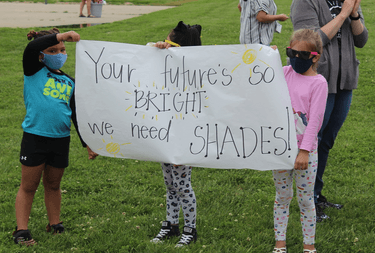 Finally, there is coordination of all these areas of support for students. LPS Wellness works with all LPS school supports as well as community partners to help develop or find resources to support student and staff wellbeing. Each year LPS Wellness develops focus materials for K-12 students as well as staff to support positive behavior choices in student relatable fun activities.
Through grant writing and wellness coordination, the LPS Wellness program helps to bring community and national resources to the school district to support wellness projects like the 22 water bottle refilling stations and additional playground funding. LPS Wellness also partners with the City of Lincoln's wellness channel, LNKTV Health, to produce educational videos for both schools and the community.
Through these collaborative efforts, LPS Wellness helps build brighter futures for the Lincoln community.  To learn more about LPS Wellness efforts, follow "LPS Wellness" on facebook and subscribe to LNKTVHealth on You Tube.