Healthy Beverage Vending Initiative Participants
Lincoln organizations are already participating in the newly released Healthy Beverage Vending Initiative. Hear how these organizations are adding the initiative to their existing wellness efforts: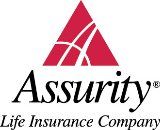 "At Assurity, we create awareness around healthy choices and have monthly 5-minute presentations about one aspect of wellness. We have used "Rethink your Drink" for information on hidden calories in drinks. This vending initiative helps take it to the next level of everyday awareness." -Jan Zoucha, Assurity Life Insurance Company.

"We always attempt to make the healthy choice the easy choice at Lincoln Industries. We have done this with the addition of an on-site fitness center and medical clinic. The vending change will be another step towards helping people develop healthy behaviors." -Greg Howe, Lincoln Industries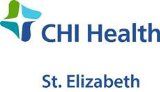 "At Saint Elizabeth, we believe we need to be involved in moving health care into the future. Leaders in Health Care are obligated to help create a New Era of Healthier Communities! To that end Saint Elizabeth is proud to be one of Lincoln's large employers to support the initiative and lead the way." -Libby Raetz, Saint Elizabeth Regional Medical Center
To adopt a healthy beverage vending policy in your organization or to learn more, click here.
Download a copy of the Nebraska Guide to Healthy Beverages at Work Tool Kit.