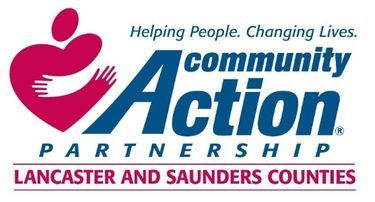 Community Action's Gathering Place celebrates
40 years of good food and community
In the heart of Lincoln's Near South neighborhood and just a few blocks from the Capitol building stands an old brick house. Every night on the corner of E and Goodhue, dozens of neighbors visit this house for a free hot, nutritious meal and the kind words exchanged with others. For forty years, Community Action's Gathering Place has provided this service in Lincoln.
In May of 1982, the Gathering Place first opened its doors at 1448 E Street, designed to serve as a hospitality center. Its charge, according to one of the six original founders, was to establish a house "where anyone would feel welcome." The Gathering Place's founders envisioned the house as somewhere people from all backgrounds could connect and learn from one another.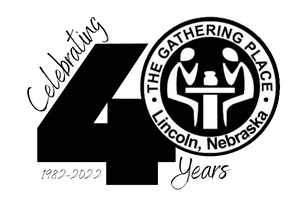 Now in its 40th year of operation, the Gathering Place is a program of Community Action. Every year the Gathering Place serves over 34,000 free meals to anyone facing hunger in Lincoln. Meals are served each night of the week from 5:00 p.m. – 6:00 p.m..
"Not only is the Gathering Place a fantastic community resource, but it's also an interesting piece of local history," said Lisa Janssen, Community Action's Gathering Place Administrator. "We're grateful to be able to continue the important work that began in 1982 and for our community's support, which makes it possible."
Nightly meal service at Community Action's Gathering Place is made possible through community contributions and the hard work and dedication of over 200 annual volunteers.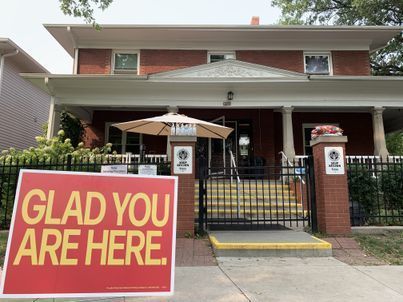 "If you're ever in need of a meal, you're welcome at Community Action's Gathering Place," said Janssen. "For many in our community, visiting the Gathering Place provides the only hot, healthy meal someone will receive all day. And without the community's support over the past forty years, we could not provide this service. It's wonderful to be able to spend some time this year celebrating that generosity."
Over the next several months, Community Action will be sharing more news and opportunities for the community to join in celebration of the Gathering Place's 40th anniversary.
To learn more about Community Action's Gathering Place, including how to volunteer and how to give, visit their website.