Helping Kids Stay Active - Teen Night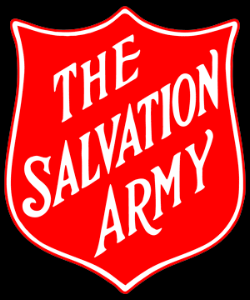 During the school year, 6th-12th graders spend their Friday nights at Teen Night hosted by The Salvation Army for a night of fun, socializing and basketball.  Most of the kids participate in open gym basketball games, while others hang out in the stands socializing with friends and listening to music.   The Salvation Army hosts 28 Teen Nights per calendar year. 
Since COVID-19 pandemic, the Salvation Army has taken extra precautions for all events including Teen Night such as taking temperatures as youth arrive, youth bringing their own water bottles, a mask requirement, hand sanitizing stations and working to maintain physical distancing.
Teen Night is supervised by 4-5 staff members from 8:00-10:30pm on Friday nights but typically goes until 11:00pm due to kids wanting to play one last game.  The past several year's Teen Night has had anywhere from 30-70 kids at each Teen Night.  This past year, Community Center Director, Matthew Drommond reached out to Tommy Johnson, Meechie Johnson and Makaila Murphy to gauge their interest in volunteering to take on Teen Night.  Tommy Johnson quickly responded with "That sounds like a lot of fun especially since I use to go to Teen Night at The Salvation Army when it first started!".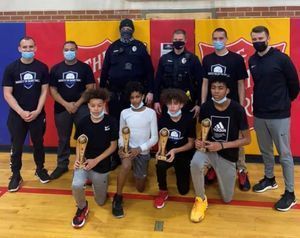 "When I sat down and thought about how I could grow and make a greater impact on the youth at Teen Night I immediately thought of Tommy, Meechie and Makaila.  They already do so much for the youth in our community and all the kids look up to them as they are such great role models." Community Center Director Matthew Drommond said.
Teen Night the past year has grown to averaging over 90 kids per night, including a night that had 126 teens.
"Teen Night is important in our community for the simple fact that it gives kids the opportunity to interact with each other in a positive environment.  They can come to Teen Night and feel safe regardless any problems they are having at school, home or with another peer.  The Salvation Army is making lifetime memories for these kids."