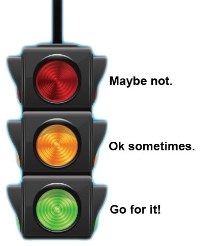 Drinking to Your Good Health
 
Rethink Your Drink with the Stoplight
Tips for Choosing a Healthy Beverage

Want to know if your beverage choice is a RED (drink rarely) YELLOW (drink sometimes) or GREEN (drink freely) recommendation? Do you know the calories, sugar content, and miles it takes to burn off the calories in your beverage choices?  View or download a guide here.
 
GO ON GREEN - Drink Freely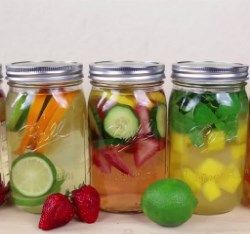 Water - Always the Best Choice
Tap water is free, just as safe as bottled water, plus it has a healthy ingredient that is often overlooked – fluoride.

Water does not have the sugar and acidity present in other less healthy beverages, so it is healthier for your teeth.

Water is calorie free.  When you substitute a glass of water for one 20 ounce sugary drink (240 calories), you can save over 87,000 calories per year.

Water should be the beverage of choice children (over age 2) consume most frequently, served with meals and snacks. 

For variety, try adding pieces of fresh fruit, vegetables, or fresh herbs.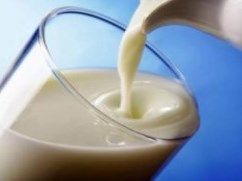 Milk - Plain, Low-Fat, or Fat-Free
Milk is nutrient dense and provides calcium, potassium, vitamin D, and protein as well as other nutrients with relatively few calories

Skim or low-fat milk provides 9 essential nutrients for children and adults

Avoid flavored milk, which may contain 13 grams or more of added sugars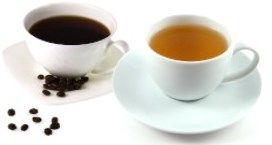 Coffee or Tea - Unsweetened  
Without sweetening, tea and coffee are no-calorie drinks 

The caffeine in coffee or tea is generally safe in reasonable amounts, however caffeinated drinks for children are never recommended

Tea has anti-oxidant properties.  Unsweetened, decaffeinated green teas are a safe choice for children