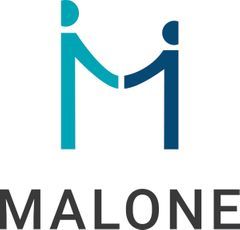 The Malone Community Center was founded in 1955.  Our mission is to strengthen the Lincoln community by serving as a cornerstone for educational, cultural, and advocacy programs.  The Malone Center is dedicated to serving our community's students and their families through a variety of services and outreach. Our programs offerings include:
Breastfeeding Initiative - Breastfed babies and mothers are healthier. Black infants are 21% less likely to have ever been breastfed than white infants, at the Malone we are dedicated to increasing breastfeeding rates in our community through empowerment and education.
Breastfeeding Support Groups:
Empowering Pregnant & Parenting Teens Support Group

Melanin Mommas Breastfeeding Support Group

Breastfeeding 101- and educational class for families, friends and community members.
Early Achievers Academy - We are leveling the playing field by providing high-quality early education for low income families. In our effort to close the cradle to prison pipeline- we are committed to ensuring our 3-5 year old students are prepared to succeed. This program is in partnership with the Ruth Staples Lab at the University of Nebraska Lincoln, they oversee and provide teachers to run the program in our facility.
Out of School Program - Our Out of School Program is designed as a fun, safe, and enriching environment where students can further develop academic and social skills, while still exploring their interests. Our youth staff provides students with encouragement, mentorship, accountability, and opportunities for personal growth. Our Out of School Program activities include: Robotics, Spanish, Reading/Writing Club, Gymnastics, Science and various Fitness Clubs. We provide transportation to and from The Malone Center from the following schools to the Malone and then to the students' home to ensure each child arrives home safely: Elliott, Clinton, Belmont, Huntington, Randolph, Hartley, McPhee, Brownell, Prescott, Lefler, Irving, and East.
Culler After School Program - Culler Middle School partners with the Malone Center to create our Cougar Den Community Learning Center (CLC). Cougar Den is a free and extended learning opportunity that gives students the opportunity to participate in academic, artistic, recreational, and cultural enrichment clubs. Cougar Den is available Monday-Friday 3-5:30 PM on regular school days and 1:40 4:30 PM on CLC school days. Our goals are to have successful students, thriving families, and a stronger neighborhood.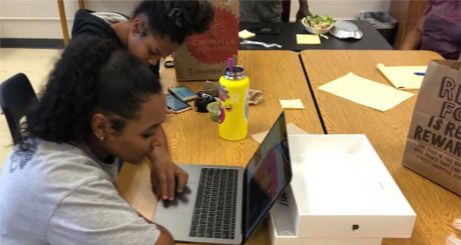 Teen Leadership Program - To positively influence young men and young women to be accountable for their actions, to think proactively and to cooperate with community entities and individuals. This coincides with a curriculum that is aimed at coaching youth to help them acquire new social skills, emotional regulation skills and cooperative qualities that are relative to business skill sets. These skills will prepare the young men to be servant leaders in their communities and in their future careers/businesses that they will represent. 
Project Uplift Program - To create opportunities for the Malone Community Center Members and community to be able to access legal counsel free of charge. Project Uplift will supply the resource of free legal counsel for civil matters including but not limited to debt collection, eviction, divorce, s.s. settlements and payments. The Malone Center and Legal Aid of Nebraska will partner to provide a convenient location and times for community members to access free legal counsel.
Take Pause (Community and Police Engagement Project) - To create positive interactions between teens and their families in Lancaster County and the Lincoln Police Department.  These interactions will work to create trust, respect and understanding between the police and community members. Teens will be the focus and activities and events will be facilitated to include their families and other community members to spend time having positive meaningful non-criminal related interactions with police.
Minority Health Initiative - At the Malone center our goal is to create and implement health and wellness programs for our youth, families, and community members. We desire to promote a healthy and holistic lifestyle by caring for individuals and family's physical fitness, nutrition education, mental health, and financial wellbeing. We are currently working with experts in the community to bring a variety of programs to the Malone Center.
Check out our Facebook page for information regarding events, and programs. Contact us at (402)- 474-1110.