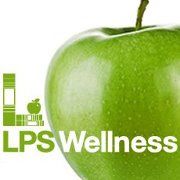 Creating the LPS Wellness program
Helping to create the Wellness Facilitator position at Lincoln Public Schools was a high priority project for Partnership for a Healthy Lincoln. We launched a fundraising campaign to create the position and fund it for at least 3 years in an effort to make Lincoln Public Schools the healthiest school district in the state. The effort was a success and Michelle Welch, RD, LMNT was hired in August 2011.
Lincoln Public School Wellness Program
In the LPS Wellness Program, we, in the Lincoln public school system, focus not only on students, but staff, and families as well.  Our quarterly wellness challenges create a culture of wellness that benefits everyone.  To learn more about wellness challenges, email Michelle Welch, Lincoln Public Schools Wellness Coordinator, or call her at 402-436-1728.  You can also follow LPS Wellness on:  Facebook    and   Twitter
Goals of LPS Wellness:
Build sustainable and meaningful practices that will impact the health, fitness and obesity rates of Lincoln's youth

Create a culture of wellness within the Lincoln Public School system that incorporates students, families and LPS staff

Develop meaningful policy changes that embed practices supporting a long-term focus of disease prevention and healthy living

Incorporate current and new best practices in schools and share within the Lincoln community about these successes
Find downloadable school/after school wellness program resources and information links here.